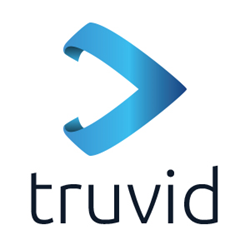 Comovid brings to Truvid a fast-growing and in-demand business venture that will enable us to deliver greater control, transparency and scalability to and for our publishers
NEW YORK (PRWEB) January 23, 2018
Established in 2016 by industry veterans, Truvid has garnered attention for delivering cutting edge video technology, and has positioned itself as a hub for media owners and content providers looking to delve into video advertising.
Partnering with Comovid to deliver native video advertising solutions substantially broadens Truvid's technology reach and compliments it's current offering of services and features for media providers, video content owners and advertisers alike.
Truvid provides digital, large scale video advertising technology to media owners, content distributors and advertisers, on all environments. Through their full stack SAAS (Software as a Service) technology, media owners can connect to their native video content through content deals on the truvid console enabling them to manage, distribute and optimize their own branded content for their audiences.
"Through our diversified video supply, combined with Comovid's native video technology, we are expanding and investing in our technology platform to optimize results," said Roee Lichtenfeld, CEO of Truvid. "Comovid brings to Truvid a fast-growing and in-demand business venture that will enable us to deliver greater control, transparency and scalability to and for our publishers."
Eyal Margalit, COO of Comovid commented, "Truvid has a strong digital footprint in the video advertising sphere, with their rapidly growing media owners portfolio. Collaborating with Truvid represents an excellent synergy for Comovid's digital reach and content monetization solutions. We're delighted to partner with Truvid as their expertise will help power Comovid's growth as we continue to expand our brand and technological capabilities."
For more information on Native Advertising, please contact media(at)truvid.com
About Truvid Inc
Truvid, an online video advertising content solution and platform, offers technological solutions to direct media owners and content providers worldwide.
With offices in New York and Tel Aviv, Truvid acts as digital media hub and video marketplace for media owners, content providers and advertisers with scalable video technology solutions across desktop, mobile app and mobile web.
About Comovid
Comovid is an artificial intelligence (AI) native advertising video technological solution that fuels audience growth. Developed exclusively for media providers, Comovid provides a full funnel native solution that empowers video content and drives brand effectiveness.
Media Contact
Lee Danielly
+972 54 6742112
lee(at)truvid.com