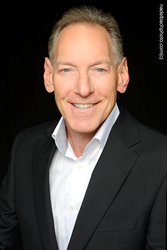 SANTA FE, N.M. (PRWEB) January 10, 2018
Haute Residence welcomes acclaimed real estate broker, Neil D. Lyon to its network of top brokers. As a Haute Residence partner, Neil exclusively represents the high-end real estate market in the state of New Mexico for the publication.
A licensed real estate agent since 1975 and licensed broker since 1979, Neil has been one of the top producing brokers in Santa Fe every year for the past 15 years. He specializes in luxury homes and building sites in and around Santa Fe. His serious work ethic and his ability to get difficult transactions completed are his hallmarks, evidenced by his high level of productivity, which since January 2005 has been over $435 million in closed sales volume. This is an impressive record for a market whose median residential sales price is approximately $400,000.
For over three decades, Neil's career has flourished with Sotheby's International Realty, which he joined in 1984. In 1993, he assumed the position of managing broker of the firm's offices in New Mexico. In 2001, he received the honor of Santa Fe's Realtor of the Year. A year later, he stepped down as managing broker to devote his entire time and energy to working with sellers and buyers.
Neil has addressed real estate brokers from around the world at various Sotheby's International Realty conferences, over many years. He also served as the President of the Real Estate Brokerage Manager's Council in 1992 and Chairman of the Realtors National Marketing Institute in 1995. He has earned professional designations that include Certified Real Estate Brokerage Manager (CRB), Certified Residential Specialist (CRS) and Graduate, Realtor's Institute (GRI). Neil earned a Bachelor of Science degree in Real Estate Finance from the University of Oregon.
Neil is married to Cindy and they have two children, Victoria and Jake.
About Haute Residence
Designed as a partnership-driven luxury real estate portal, Haute Residence connects its affluent readers with top real estate professionals, while offering the latest in real estate news, showcasing the world's most extraordinary residences on the market and sharing expert advice from its knowledgeable and experienced real estate partners.
The invitation-only luxury real estate network, which partners with just one agent in every market, unites a distinguished collective of leading real estate agents and brokers and highlights the most extravagant properties in leading markets around the globe for affluent buyers, sellers, and real estate enthusiasts.
HauteResidence.com has grown to be the number one news source for million-dollar listings, high-end residential developments, celebrity real estate, and more.
Access all of this information and more by visiting: http://www.hauteresidence.com