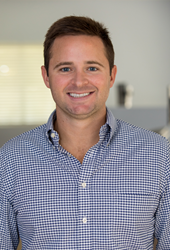 GIBSONTON, Fla. (PRWEB) January 10, 2018
Dr. Matt Ahrens, orthodontist in Gibsonton, FL, and owner of SouthShore Orthodontics, recently invested in a 3Shape TRIOS® 3D digital intraoral scanner. The scanner improves patient experiences by providing a faster and more comfortable alternative to traditional techniques for taking impressions. With the aid of high-quality scans, patients can review digital images of their crooked teeth together with the doctor for increased education and understanding.
One of the major benefits the new scanner provides patients is the elimination of messy impressions, traditionally a normal part of orthodontic treatment. Images are captured by a hand-held intraoral scanner connected to a software program that uploads images as they are taken. The patient and doctor can view these realistic images immediately after the scan is complete and discuss orthodontic treatment based on the 3D visual. The 3D images in the software can be manipulated to show movement during the treatment process and to provide a visualization of the final smile.
In addition to increasing patient comfort, the TRIOS scanner improves accuracy and customization of treatment planning for the orthodontist. With the digital images in the treatment planning software, the doctor is able to visualize crooked teeth three-dimensionally, plan a customized treatment for the patient, and predict how final, straightened teeth will appear. All brackets and appliances needed during the orthodontic treatment can be customized to each of the patient's teeth for more predictable tooth movement and improved final treatment results.
Dr. Matt is a highly experienced, board-certified orthodontist in Gibsonton, FL. He sees individuals and families for orthodontic treatment, including correcting crooked teeth with traditional braces or Invisalign® clear aligners. Patients interested in learning more about the services SouthShore Orthodontics has to offer can call the office at 813-815-0080 or visit http://www.southshore-ortho.com.
About the Doctor
SouthShore Orthodontics specializes in providing comprehensive, customized orthodontic treatment to individuals and families in Gibsonton, FL, and the surrounding communities. Dr. Matt Ahrens is a board-certified orthodontist and a has received advanced training in comprehensive orthodontic treatments, technology, and techniques. His mission is to provide exceptional orthodontic care to patients of every age by providing personalized treatment in a fun, comfortable environment. From SouthShore Watching and Growing ("SWAG") Crew to adult orthodontics, Dr. Matt strives to help each of his patients feel welcomed and involved in their orthodontic treatment process. Outside the office, Dr. Matt is an active volunteer in the community and abroad, providing dental services and support on mission trips, through programs like Smiles Change Lives, and in surrounding schools and the local YMCA. To learn more about Dr. Matt and the services he provides at SouthShore Orthodontics, visit http://www.southshore-ortho.com or call 813-815-0080.