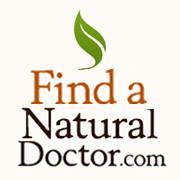 SEATTLE (PRWEB) January 09, 2018
Seattle, Washington–The Washington Association of Naturopathic Physicians is very pleased to announce the release of its new website, FindaNaturalDoctor.com. This new search engine is designed to be a resource for individuals and families seeking naturopathic health care in Washington State.
FindaNaturalDoctor.com offers an easy way to find a naturopathic physician (ND) in Washington State. It includes zip code-based search functions so results are closed to the inquirers location. Advanced search capability offers the option to search by Specialties or Services offered. Practice profiles provide detailed information about individual doctors and their practices with links to contact information and practice websites.
Naturopathic medicine is a system of healthcare—an art, science, philosophy and practice of diagnosis, treatment and prevention of illness. Naturopathic medicine is defined by the principles that underlie and determine its practice rather than by the specific substances or techniques used. Naturopathic medicine is natural, effective holistic medicine.
Naturopathic physicians (NDs) are licensed healthcare providers who have undergone rigorous professional training at an accredited school of naturopathic medicine. They are trained to provide primary care and/or specialty care. A naturopathic physician's diagnostic and therapeutic techniques include both modern and traditional. Naturopathic methods incorporate the scientific and empiric, and therapies range from the most fundamental ("nature cure" and "food as medicine") to conventional treatments. Infused in this practice is a profound respect for the art of medicine, reverence for the wisdom of nature and application of the latest scientific research, all applied to promote optimal patient outcomes. While other providers may use techniques and treatments similar to those used by naturopaths, only NDs licensed by the state of Washington are legally able to use the term "naturopath" or "naturopathic" in representing themselves to the public.
Naturopathic physicians are trained to provide primary care and/or specialty care in outpatient settings. NDs see patients with acute and chronic conditions and employ all standard conventional diagnostic tools including physical examination, laboratory tests and imaging. The full range of lab tests and physical exams (including PAP smears) is an essential part of ND training and practice. NDs may use additional physical and laboratory procedures to assess nutritional status, metabolic function and/or toxic load, while considerable time may also be spent assessing mental, emotional, social and spiritual status to assure that any treatment plan is comprehensive.
NDs use a variety of therapies to promote health and treat disease, including dietetics, clinical nutrition, botanical medicine, physical medicine, naturopathic manipulative therapy, lifestyle counseling, exercise therapy, homeopathy and hydrotherapy. NDs can perform minor office procedures appropriate to a primary care setting, administer vaccinations and prescribe most standard drugs when indicated. Like other primary care doctors, NDs delegate to nurses and medical assistants, and they refer to specialists when appropriate.
Since 1993, NDs in Washington state have been able to prescribe legend drugs, including antibiotics. In 2007, NDs in Washington received extensive prescriptive rights, giving them authority to prescribe all legend drugs and a limited number of controlled substances. NDs are also trained and licensed to give vaccinations.
The majority of health plans in Washington cover naturopathic medical services.
About the WANP
The Washington Association of Naturopathic Physicians (WANP) is the professional association of licensed naturopathic physicians (NDs) in the state of Washington. Incorporated in 1934, the mission of the WANP is to support its members and advocate for naturopathic medicine in Washington State byincreasing public awareness of and access to naturopathic medical services. The WANP contributes to quality of care through continuing professional education programs.
The WANP is the largest organization of its kind in the United States. Our membership consists of more than 350 professional members and over 125 student members. As a non-profit, the WANP is primarily supported and funded through annual membership dues. A board of directors elected by WANP members develops and administers policies that guide the association. Board members are volunteers who serve for two-year terms. Currently, the association hires an Executive Director to perform administrative functions and represent the profession in the community.
For more information, contact info@wanp.org