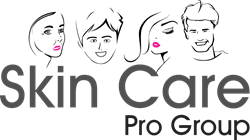 FREDERICK, Md. (PRWEB) January 10, 2018
The Skin Care & Makeup Artist Pro Group is excited to announce a makeup artist sponsorship opportunity for their upcoming Makeup Artist School! Every quarter of 2018, the school will award one full scholarship (not including supplies) to this incredible program, which will engage students in both makeup techniques and business strategy. One of the key components of the class is a live studio piece, where students get real makeup artist studio experience by scheduling actual appointments and taking walk-in clients - giving them real world practical experience of both their makeup and business skills. The classes are kept small to provide a lot of one-on-one learning, and the school welcomes people of all ages and skill levels that may want to start or expand a career in the field.
To apply and qualify, students must be 18 years or older and be a resident of Frederick, MD.
All applicants will submit a one-page write up (of at least 300 words) stating why they believe that they should win the scholarship. The write up will be published on all Skin Care & Makeup Artist Pro Group social media pages, and will also be posted inside the studio for voting. This gives the chance for current students to vote right on the write up for the applicant they wish to support.
The classes are insightful, engaging and tailored to fit the needs of the students - as well as a lot of fun!
All applications should be submitted via email, to please submit via email to makeupartistprogroup(at)gmail(dot)com.
Makeup Artist Pro Group and Skin Care Pro Group are about me, sharing with the community the real Maria, living one of my purposes in life: to contribute to all people that come into my world with a spirit of abundance, creativity, acceptance, and positive energy. The studio is not going to be in any way the traditional "day spa" experience simply because I don't fit into that mold. It is as eclectic as life itself. It is as perfectly imperfect as me and the rest of us.