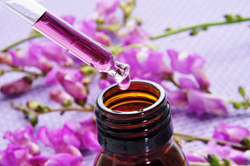 Essential Oils can be a complementary and natural way to deal with wellness. They are powerful yet pleasant at the same time, while observing safety tips.
St. Petersburg, FL (PRWEB) January 10, 2018
Sublime Naturals launches a 55% Off New Year's sale today to bring in a year of wellness. Use the code 55NEWYEAR now on the Sublime Naturals store for all essential oils.
Essential oils are derived from plants, and hold very strong and helpful powers (depending on the plant) that can include killing bacteria, relaxing or calming, easing inflammation and much more.
The most typical way to use essential oils is by inhaling them (from the bottle, from a diffuser or inhaler). Some essential oils, if mixed with a body oil (carrier), cream or gel, can be applied to the skin. Essential oils are very concentrated and should not be applied directly to the skin.See the safety tips here.
Not sure how to use essential oils or what they are all about? The popular book "Use This For That" will help; the book "Essential Oils Have Super Powers" is a larger book all about the subject, including current scientific and medical research and A to Z on the subject. The book highlights HOW and WHY they work, which is one of the most important things for the American audience. Both books were written by Kathy Heshelow, founder of Sublime Naturals.
"I lived in Paris, France for 16 years, where aromatherapy is very well accepted by the medical and scientific communities as a natural and complementary way to deal with health," Heshelow says. "When I came back to the U.S., I wanted to share this information and simple wellness ideas. And frankly, the scents are amazing and add to your daily life."
The sale is on for a limited time, with free standard shipping, while quantities last.