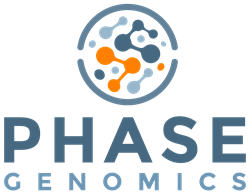 Now you can go from a tiny raw sample on Monday to sequencing your Hi-C library on Tuesday using only standard lab equipment
SEATTLE (PRWEB) January 11, 2018
Phase Genomics, the global leader in proximity-guided genome assembly technology, today announced the launch of the world's first commercially available Hi-C kits for plants and animals. The announcement was made ahead of the Plant & Animal Genome Conference (PAG XXVI) in San Diego and serves to meet the rising demand for Hi-C technology.
"Over the past few years, our Proximo Hi-C service has helped create hundreds of chromosome-scale genome assemblies. While interest in this technology is rising, to date the Hi-C method has been too laborious and expensive for many labs," said Dr. Ivan Liachko, CEO of Phase Genomics. "With our new kit, we have made it much easier and more affordable to generate high-quality genomic data for a variety of applications. We are very excited to offer researchers the chance to bring this game-changing technology into their own labs."
The ProximoTM Hi-C kit features a rapid and robust version of the popular chromosome conformation capture method, Hi-C, which measures the genomic proximity of DNA in vivo to provide structural information on any genome. This information allows researchers to scaffold contigs into chromosomes, create 3-D models of genomes, and separate genomes within a mixed or contaminated sample.
"With our Hi-C kit, researchers working with plants or animals are able to dodge many bottlenecks because the kit does not require high-molecular-weight DNA extraction nor any special growing or culturing techniques," said Kyle Langford, a key research scientist with Phase Genomics who helped develop the Proximo Hi-C kit. "Now you can go from a tiny raw sample on Monday to sequencing your Hi-C library on Tuesday using only standard lab equipment."
The Proximo Hi-C kit includes all reagents necessary to generate an indexed, Illumina-compatible Hi-C library and full customer support. To order a Proximo Hi-C kit or for more information, contact info(at)phasegenomics(dot)com or visit http://www.phasegenomics.com.
ABOUT PHASE GENOMICS - Phase Genomics, Inc. is based in Seattle, WA and was founded in 2015 by a team of genome scientists, software engineers, and entrepreneurs. The company's mission is to empower researchers of all kinds with state-of-the-art genomic tools. The company serves academic and commercial researchers in diverse fields and industries.