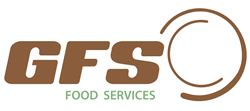 LOS ANGELES (PRWEB) January 10, 2018
Global Freight Solutions, a leading third-party logistics company providing operational services ranging from food grade and dry goods storage to transportation and distribution, is excited to announce that it has received the highly coveted SQF Level 2 certification for its food warehouses in Southern California.
The Safe Quality Food (SQF) certification – part of the Global Food Safety Initiative (GFSI) –requires food warehousing and logistics companies to demonstrate excellence in handling food products, including maintaining the highest safety standards.
SQF Certification is accomplished through a mixture of facility improvements, implementation of a compliant HAACP plan, stringent audits covering a variety of risk management evaluation points, thorough education of the team as well as creating specific roles for various team members.
In modern food distribution systems, SQF certification is an increasingly important requirement for retailers and foodservice providers around the world who require a rigorous, credible and measurable food safety management system. In achieving SQF Level 2 Certification, GFS has positioned the company's food grade warehousing and distribution services for significant growth.
Whether companies are looking for ambient, chilled or frozen food grade storage, GFS has the knowledge, experience and certifications to offer the highest quality services at very competitive rates. Combined with USNOP Organic Certification, GFS' SQF Level 2 Certification represents the very highest levels of attention to food grade storage quality.
For more information on Global Freight Solutions or to inquire about warehousing or 3PL services for food products, please visit the company website: https://shipgfs.com
About Global Freight Solutions:
Global Freight Solutions (GFS) has been successfully serving its customers since 1999, servicing local, national and international transport, logistics, consolidation and warehousing with over one billion tons of product moved to date. The company's five specialty transport and logistics divisions are staffed with category experts who know the optimal way to move your shipment on-time and on-budget, guaranteeing arrival in excellent condition, with a bespoke customer service experience that delivers up-to-the-minute status information on every shipment.
Contact:
Global Freight Solutions
Attn: Ron Tan
1240 E. Victoria Street
Carson, CA 90746
(310) 669-8686
https://shipgfs.com