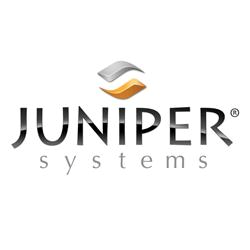 Users can now, at an affordable price, produce and record precision utility maps that persist long after the spray paint wears away and the markers are gone.
LOGAN, Utah (PRWEB) January 10, 2018
Juniper Systems, Inc. and ProStar Geocorp® have recently joined forces to produce an affordable, efficient solution for capturing precise cable and pipe locating data. Combining Juniper Systems' Cedar CT7G Rugged Tablet and Geode Sub-meter GPS Receiver with ProStar's patented Pointman® software, utility locate professionals are equipped with a powerful, yet user-friendly underground utility locate solution.
The solution works by running ProStar's Pointman® software on the CT7G Rugged Tablet and pairing via Bluetooth the Geode Sub-meter GPS Receiver and a standard underground pipe or cable locator device. Using a survey pole or hands-free shoulder mount, utility locate professionals can now easily produce precise maps of the located utilities, while simultaneously capturing valuable location-quality statistics.
"Bundling PointMan® with Juniper's mobile devices and GPS receivers creates a complete and comprehensive solution that offers utility professionals an affordable and easy-to-use option for precision mapping of underground utilities," said President and CEO of ProStar Page Tucker. "We're excited to be partnering with Juniper Systems to add an industry-leading rugged tablet and sub-meter GPS receiver to our existing software."
This solution allows for underground utility locate professionals to produce precise maps and reduce dependency and costs associated with hiring third-party mapping professionals.
Juniper Systems Business Development Manager Trevor Brown said, "We look forward to helping utility professionals implement this solution. Users can now, at an affordable price, produce and record precision utility maps that persist long after the spray paint wears away and the markers are gone."
To learn more about Juniper Systems and ProStar Geocorp, visit their websites at junipersys.com and prostarcorp.com.
About Juniper Systems:
Based out of Logan, UT, USA and Bromsgrove, UK, Juniper Systems designs and manufactures ultra-rugged handheld computers and provides field data collection solutions for use in extreme environments. Since 1993, Juniper Systems has provided innovative mobile technology to natural resources, utilities and public services, geomatics, agriculture, industrial, and military markets. For more information on Juniper Systems products, please visit junipersys.com.
About ProStar Geocorp:
ProStar is a World Leader in developing Geospatial Intelligence Software. ProStar's flagship solution is Transparent Earth®, a natively Cloud and Mobile solution offered as Software as a Service. Transparent Earth is designed to improve asset management business practices by providing unprecedented geospatial intelligence and transparency. Transparent Earth enables real time access to critical information where and when it is most needed including in the office or out in the field. With Transparent Earth companies can now streamline operations, monitor workflows, measure productivity and make more informed business decisions with a higher degree of confidence.