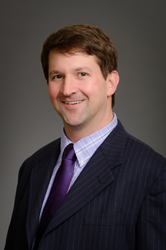 "Practice owners are becoming more aware of the need to pay attention to the business side of veterinary medicine," Dr. Andy Roark says. "The rise of corporate practices are really forcing business to the forefront."
NEWTOWN SQUARE, Pa. (PRWEB) January 11, 2018
Petplan pet insurance is responding to the rapidly changing nature of the veterinary industry by launching the Business of Veterinary Medicine Conference in partnership with VMX on February 2. The speaker series is designed to help independent veterinary practice owners answer the challenge posed by the increase in marketing-savvy, corporate-owned hospital networks.
To prepare for the conference, Petplan tapped Dr. Andy Roark, speaker, author and media personality, for his thoughts on the business of veterinary medicine.
"Practice owners are becoming more aware of the need to pay attention to the business side of veterinary medicine," Roark says. "The rise of corporate practices are really forcing business to the forefront."
Roark says the most important business principles that practice owners and staff should focus on are:

Strategy – where they are going as a practice
Operations – efficiency in providing services
Marketing – how to tell their story to find clients
Client experience – how the practice makes people feel
"Vets have always done a good job with operations and efficiency. The area that has the potential to make the biggest impact now is a practice's specific strategy for its clientele," says Roark. "Veterinarians are coming to the understanding that different clients want different things, and they can't be all things to all people. Practice owners need to figure out who they serve and why they are different, and then tell that story."
The good news, Roark says, is that even small independent practices with limited resources can take steps to better compete in this new veterinary landscape.
"If there's one thing anyone can do it is to make a strategic plan," he says. "Figure out your core values, what you're better at than everyone around you, and how to tell your story. If you figure that out, all of the next steps will become crystal clear. That's the difference between a brand like Ben & Jerry's and a generic ice cream maker. It's about communicating what you care about and what your practice is about. And that doesn't cost anything."
Roark will present a session titled, "Customer Service: You're Doing It Wrong" at Petplan's upcoming Business of Veterinary Medicine Conference. He'll be joined by:
Mark Cushing, a long-time political strategist, lobbyist and corporate executive specializing in animal health and veterinary education issues. Mark will present on telemedicine.
Robert Borghese, a member of the faculty of the Wharton School of the University of Pennsylvania as a Lecturer in Law and Entrepreneurial Management, for a presentation on legal considerations.
Tracy Dowdy, a CVPM who has been helping veterinarians and their teams operate successful practices for more than 20 years, who will host a talk on the "Relationship Centered Practice.®"
For more information about Petplan's staff training and webinars, visit Petplan.com/for-vets.
ABOUT PETPLAN
Petplan has built an industry-leading pet insurance policy for pet parents who demand a higher pedigree of care for their best friends. We've leveraged 40 years of global experience to create completely customizable coverage pet parents can feel confident in, and world-class claims service that operates 24 hours a day, every day.
Petplan's innovative approach to pet insurance has been recognized by Forbes, Financial Times, Bloomberg, Inc. magazine, Smart CEO, the Communicator Awards, Ernst & Young and many others.
Petplan policies are underwritten in the U.S. by XL Specialty Insurance Company and in Canada by XL Specialty Insurance Company-Canadian Branch. The company is rated A+ by S&P (2017). Coverage may not be available in all jurisdictions. For more information about Petplan pet insurance, visit http://www.gopetplan.com or call 1-866-467-3875.