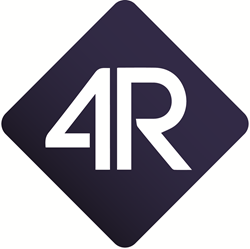 Not all machine learning algorithms are created equal. Ours is based on financial industry practices to maximize profit from every SKU in the retail chain. It improves the customer experience while preventing overstocks. - Stefano Alberti, 4R's Senior Vice President of Analytics
BERWYN, Pa. (PRWEB) January 11, 2018
4R Systems, Inc., a leading provider of advanced omni retail inventory and supply chain solutions, announced its full suite of inventory profit optimization solutions will be presented at the 2018 NRF Annual Convention & Expo. The company uses science and technology to help retail chains maximize profit from their omni retail inventory investment.
4R's suite of inventory solutions prevent inventory distortion and accurately forecast every SKU in the retail chain. Its proprietary algorithm uses machine learning to help retailers view inventory stocking levels in terms of profitability. Attempting to predict future inventory demand is an ongoing struggle for retailers, and slightly inaccurate forecasting puts profit at risk. Most modern inventory management systems are not capable of addressing the entire supply chain and its numerous fulfillment options, such as physical store, online, click and collect, mobile apps and catalog. 4R's machine learning powered algorithm uses both predictive and prescriptive analytics to not only predict future behavior, but also to help retailers enhance profit generation.
4R has rolled out significant solution enhancements over the past year. One new upgrade allows retailers to more accurately measure and predict for regional seasonality. 4R's Machine Learning-based approach now includes calibrating for price elasticity, which transforms tasks from a manual analysis to a more automated, replicable and accurate process. Another major advancement is 4R's Monte Carlo-based vendor order forecasting approach, which takes the existing vendor order forecasting solution to a new level of accuracy, scalability and client visibility.
Stefano Alberti, 4R's Senior Vice President of Analytics, said, "Not all machine learning algorithms are created equal. Ours is based on financial industry practices to maximize profit from every SKU in the retail chain. It improves the customer experience while preventing overstocks. Our clients who previously used other systems are always surprised by the additional revenue 4R creates."
4R will be rolling out new analytics capabilities increasing the value of its supply chain solutions. These powerful insights will allow retailers to adjust constraints such as lead-time and display minimums in order to understand options for improving overall profitability. Using proprietary machine learning techniques, the system will also provide critical inventory management alerts based on pre-configured thresholds. With these new tools, retailers will gain even more insight, enabling them to work internally to improve inventory positions, assess options, and make better decisions to further boost profitability.
4R will demonstrate to retailers visiting the 4R booth how using prescriptive analytics reveals true demand, not just past sales results. Their omni retail supply chain solution accurately prescribes what, when, and where each SKU should be in the retail chain to maximize profit. 4R manages over $45 billion in retailers' revenue and creates over 8 billion reorder points annually.
Marsha Shapiro, SVP Product Management added, "4R is committed to helping retailers better understand the profit value of machine learning. We want retailers to know how machine learning can turn their business around and help them realize a profit increase right away."
Retailers can learn more about 4R's retail solutions at the NRF's Big Show, January 14-16, 2018, at booth 2683. Qualified retailers can obtain a free NRF Expo pass by visiting http://4rsystems.com/nrf/, courtesy of 4R Systems.
About 4R Systems
4R Systems is a leading provider of advanced inventory and supply chain services, which help retailers gain significantly increased profits by optimizing their omnichannel inventory and related supply chain decisions. Founded by supply chain experts from The Wharton School and Harvard Business School, 4R provides capabilities that profit optimize the matching of supply and demand. From initial launch through replenishment to end-of-life for products—ranging from short-lived fashion items to long term staples—4R provides retailers with services that fit their business. Clients using 4R have seen increases in profitability of 1-2 % of sales as a result of higher sales levels on lowered inventory. Call (610) 644-1234 or visit http://www.4rsystems.com.
4R Systems Press Contact
John Centofanti
330-333-2738
info(at)creativestreammarketing(dot)com
Fax: 866-748-4042