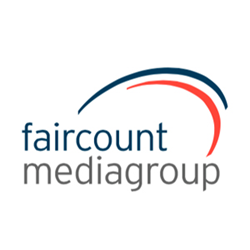 It's an honor to be selected to publish for as iconic an institution as DARPA
TAMPA, Fla. (PRWEB) January 22, 2018
Faircount LLC has entered into a Commercial Enterprise (CE) publishing agreement with the Defense Advanced Research Projects Agency (DARPA) to publish a special anniversary publication in celebration of DARPA's 60th anniversary.
Set for release in June of 2018, the publication will highlight the challenges and accomplishments achieved by DARPA over the past 60 years, but will focus principally on current and future agency programs. Telling the story of DARPA's 60 years of sponsoring revolutionary research and development programs for the Department of Defense (DOD) – including its history, past achievements, organization, and current and future programs and initiatives – will not be new to Faircount. In fact, this will be a follow-up to the publication Faircount produced in 2008 for the 50th anniversary, titled DARPA: 50 Years of Bridging the Gap.
Through the publishing agreement, Faircount will provide writing, editing, design, production and distribution services. Faircount is also responsible for funding the project, as it did on the 50th anniversary edition, through securing the participation of organizations via advertising opportunities in the publication. Messages of congratulations and product and service promotions from the top academic institutions, defense and aerospace contractors, and leading-edge research and engineering firms will feature in the upcoming edition, as they did in 2008.
The publication will see controlled distribution on name-and-title basis to senior management and leadership, program managers, and contracting personnel throughout DARPA, the DOD, and the community of academic, corporate, and governmental partners that work with DARPA.
To view DARPA: 50 Years of Bridging the Gap, please visit http://www.defensemedianetwork.com/blog/darpa-50-years-bridging-gap/
"It's an honor to be selected to publish for as iconic an institution as DARPA," said Ross Jobson, Publisher, Faircount. "The DARPA 60th anniversary publication is very much in line with our recent work with other world-class R&D organizations, including the Air Force Research Lab, Army Research Laboratory, and NASA Langley Research Center."
Faircount creates highly targeted print and digital publications for the world's most iconic institutions and historic national events. The company has published books for the U.S. Air Force, U.S. Army, U.S. Coast Guard, U.S. Marine Corps, U.S. Navy, Royal Navy (U.K.), Royal Canadian Navy, Royal Canadian Air Force, Royal Australian Navy, DARPA, the National Oceanic and Atmospheric Administration, The King Center, National Council of Volunteer Firefighters, The Statue of Liberty and Ellis Island Foundation, Carnegie Hall Corporation, and many others. More information is available at http://www.faircount.com