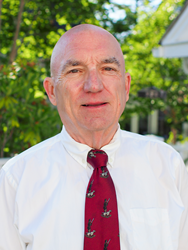 NOVA SCOTIA, Canada (PRWEB) January 11, 2018
Haute Residence welcomes broker, Tim Harris, to its invitation-only real estate network. As a Haute Residence partner, Harris is the sole real estate agent to represent the high-end market in Nova Scotia, Canada.
Harris' real estate career began in 1989, when he established the then called T.W. Harris & Associates Limited. Five years later, he renamed the firm to Tradewinds Realty to better capture its identity and growth in the market.
Ever since then, Harris has become the premier real estate agent in Nova Scotia, which is famed for its waterfront properties and sailboat amenities. A resident of Chester for years, Harris' expertise lies in luxury homes, oceanfront homes, island estates and large properties. Dedicated to Nova Scotia and its unique urban and natural characteristics, he frequently works with out-of-country brokers to enhance the international profile of the region.
Before venturing into real estate, Harris worked as construction manager for a prominent engineering firm in Montreal – a job, which often took him to the Eastern High Arctic. In 2005, Harris earned an MBA from Saint Mary's University in Halifax.
Aside from a savvy real estate agent, Harris is an avid sailor, who is a founding member of the Chester Sailing Society and the 100 Bluenosers Who Care. He is also past Commodore of the Chester Yacht Club.
About Haute Residence:
Designed as a partnership-driven luxury real estate portal, Haute Residence connects its affluent readers with top real estate professionals, while offering the latest in real estate news, showcasing the world's most extraordinary residences on the market and sharing expert advice from its knowledgeable and experienced real estate partners.
The invitation-only luxury real estate network, which partners with just one agent in every market, unites a distinguished collective of leading real estate agents and brokers and highlights the most extravagant properties in leading markets around the globe for affluent buyers, sellers, and real estate enthusiasts.
HauteResidence.com has grown to be the number one news source for million-dollar listings, high-end residential developments, celebrity real estate, and more.
Access all of this information and more by visiting: http://www.hauteresidence.com