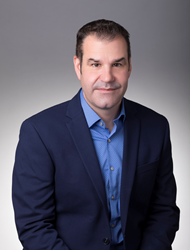 (eFolder) aspirations are to be the best Channel Partner possible for the MSP community, making Jason the right person to best represent eFolder in our Alliance and Channel Partner relationships. Adam Slutskin eFolder,CRO
DENVER (PRWEB) January 11, 2018
eFolder, a market leader in business continuity solutions for the IT Channel, today announced go-to-market business leader Jason Bystrak will join the company as Vice President of Worldwide Channels and Distribution January 29, 2018. In his new role, Bystrak will have responsibility for developing strategic alliances and routes to market to help channel partners expand adoption of eFolder products.
Bystrak will report directly to eFolder's CRO Adam Slutskin. With extensive experience and sales expertise in the IT Channel, the two executives will work together to develop an aligned vision for distributing eFolder's high-performance suite of Data Protection solutions to Channel Partners domestically and around the globe.
"I am extremely excited about Jason Bystrak joining our team," said Slutskin. "eFolder is 100% committed to working in the Channel and for the Channel. Our aspirations are to be the best Channel Partner possible for the MSP community, making Jason the right person to best represent eFolder in our Alliance and Channel Partner relationships. He brings a wealth of experience from his time at Ingram Micro where his accomplishments were truly amazing."
Bystrak is completing his tenure as Global Executive Director, Technology Partner Enablement, Cloud at Ingram Micro Inc., where he's risen through the ranks since 1995. "Ingram Micro is a strategic, go-to-market partner for the IT channel and a visionary when it comes to the consumption of cloud services. It's been a privilege to serve as part of Ingram Micro's executive team and play a role in the execution and ongoing development of its cloud platforms, marketplace and growing partner community and alliances. . eFolder has an innovative product suite, outstanding partners, and an incredible team of technology experts – I look forward to helping them take the business to the next level," states Bystrak.
Bystrak joins a team of seasoned veterans, with a myriad of backgrounds, from within the IT Channel. His appointment reflects the dedication eFolder has to serving as the premiere vendor for Partner Experience.
About eFolder (@eFolder)
eFolder delivers cloud business continuity, cloud file sync, and cloud to cloud backup solutions through its network of MSPs, cloud service providers, system integrators, and VARs. eFolder enables its partners to protect and empower business productivity for their clients, and generate highly profitable, recurring revenue. eFolder also empowers cost-effective partner and end-user private clouds, allowing partners to meet the needs of any client, regardless of size or readiness to engage in public cloud services.
Contact:
Robert Leake
eFolder, Director of Marketing
rleake(at)efolder(dot)net