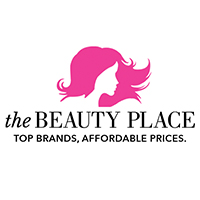 MIAMI (PRWEB) January 12, 2018
January is National Bath Safety Month, and TheBeautyPlace.com is excited to join in the festivities of this sometimes forgotten occasion. It's an important one that applies to anyone who gets into the bathtub or the shower. Whether it's a mom who gives daily baths to the kids, a bath enthusiast who enjoys a leisurely soak every night, or someone who prefers to hop in and out of the shower as fast as possible, it's time to take advantage of some of these valuable safety tips—and a few products that can help the cause.
It all starts with taking basic precautions. If there is a youngster, it's important to stay by the child's side the entire time—even if they're old enough to splash in the water by themselves. As a general rule of thumb, kids below the age of four are safest when there's an adult present.
Adults who aren't feeling well should be careful not to take baths that are too hot. High temperatures can drive down blood pressure or even make a person feel dizzy or lightheaded. Keep a glass of cold water nearby so it can down as soon as possible when stepping out of the shower.
It's also smart to limit time in the water, especially during the winter when skin can dry out quickly the longer it's exposed to moisture. Instead of battling with tangles as conditioner is applied through the hair, use a handy Wet Brush to quickly spread the product through the hair. Rinse out and voila—it's all done! Instead of spending valuable time working the conditioner in, it's done faster and hair is detangled.
It's easy to stay safe in other ways, too! A Tweezerman Precision Folding Razor may well be the best bath buddy if the person is a little clumsy or just prefers to err on the side of caution. The sleek blade is effective enough to gently remove hair everywhere from the face to the bikini line. When done, simply snap it inward to conceal the sharp side of the blade. It's perfect if there are kids in the house, or even for practicing bath safety when on the road.
People often slip into the bathtub at the end of a long day in order to relax a little before bed. Let's face it, though—it can be tough to unwind when stressed to the limit, and there's no sense spending unnecessary amounts of time in the water when exhausted. A tub full of nourishing Dermalogica Hydro-Active Mineral Salts can make all the difference. Infused with mineral salts and seaweed, the concoction gently exfoliates skin to leave behind a softer surface. As it does its work, the bather will be enveloped in a gentle fragrance that is sure to leave anyone ready for a good night's sleep.
Remember that while a great bath can be therapeutic, it's only a good experience if the person is safe. Taking those necessary steps and investing in a few helpful products to enhance the time in the water will make it even more enjoyable.
About TheBeautyPlace
TheBeautyPlace.com is a premier online retailer featuring professional beauty products and tools from the industry's leading cosmetic, hair, and skin care brands. Find the world's top brands at discounted prices. The expert team at TheBeautyPlace.com is available to answer your most burning beauty questions, too. From valuable information to style tips, they have the knowledge to help you make the right beauty choices.
Follow TheBeautyPlace.com on social media:
On Facebook: http://www.facebook.com/pages/TheBeautyPlacecom/125435188536
On Twitter: @TheBeautyPlace
On Instagram: @TheBeautyPlace
On Pinterest: http://www.pinterest.com/thebeautyplace