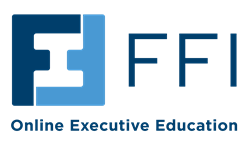 PHILADELPHIA (PRWEB) January 16, 2018
The Aresty Institute of Executive Education at the Wharton School of the University of Pennsylvania has announced a new online program, Asset Management @ Wharton Online, with online learning leader, FIRST FINANCE Institute (FFI).
The three-course, 17-week program is designed to create a new benchmark credential in the field of asset management. The program will be led by Wharton faculty members David Musto, Jules van Binsbergen, and Christopher Geczy.
"As the asset management industry has changed considerably in recent years, we believe now is an excellent time for current and prospective financial professionals to deepen their understanding of these critical topics," says Wharton Finance Professor David Musto, who is the Ronald O. Perelman Professor and chair of the finance department at Wharton.
The objective of the program is to develop a baseline set of knowledge in the key areas of asset management. The cohort-based program lasts 17 weeks and covers three courses: Asset Management Fundamentals, Asset Management Products, and Asset Allocation & Strategies. Students should expect to spend three to five hours per week on the program.

View asynchronous video-based lectures from distinguished Wharton professors
Participate in weekly online synchronous Q&A sessions with faculty members
Examine practical case study assignments
Prove their expertise following a two-hour, proctored final exam
Learn with a global executive community
Gain a firm understanding of how the asset management industry works and a more nuanced perspective on investment strategies
"It is an honor to partner with Wharton on the launch of this new online program. We are excited to leverage our virtual campus and bring Wharton's expertise in asset management to a global audience of students and executives," says Eric Chardoillet, CEO of FFI.
The inaugural program starts on March 19, 2018 and tuition is $2,400.
For more information, visit https://wharton.ff.institute
About the Wharton School
Founded in 1881 as the first collegiate business school, the Wharton School of the University of Pennsylvania is recognized globally for intellectual leadership and ongoing innovation across every major discipline of business education. With a broad global community and one of the most published business school faculties, Wharton creates ongoing economic and social value around the world. The School has 5,000 undergraduate, MBA, executive MBA, and doctoral students; more than 10,000 annual participants in executive education programs; and a powerful alumni network of more than 96,000 graduates.
For more information please visit: https://www.wharton.upenn.edu.
About FFI
FIRST FINANCE Institute (FFI) is a premier provider of online-based certificate programs in finance, offered in collaboration with the world's top business schools. FFI's online programs are known for their interactivity and industry-leading completion rates in excess of 80 percent. FFI's International Certificate in Corporate Finance (ICCF) has become a benchmark designation with over 2,000 participants from 42 different countries. FFI is a subsidiary of FIRST FINANCE Group, founded in 1996. FFI has offices in New York, Paris, and Hong Kong.