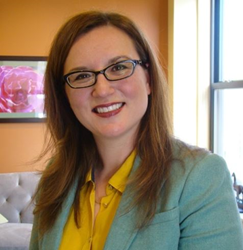 OAKLAND, Calif. (PRWEB) January 11, 2018
Cassie Springer Ayeni will present at the ABA-LEL Employee Benefits Committee's Midwinter Meeting in Clearwater Beach, Florida (February 7-10, 2018) on "Benefits Claim Discovery and Full and Fair Review in a de Novo World." The panelists will discuss:
As insured plans increasingly fall under state discretionary-clause prohibitions, how do the claim process and litigation adjust? Is there a role for discovery into financial conflicts of interest when the court is not reviewing the conflicted fiduciary's decision? When merits evidence can be added in litigation, and does this possibility argue for greater or lesser disclosure in the claim process – for example, giving participants the opportunity to respond to consultant reports and specifying information needed to perfect the pre-litigation appeal? As courts adapt to de novo review, is there still a role for discretion-granting language in self-funded plans? This panel will examine trends and provide examples of discovery requests, with spirited commentary on whether such requests are relevant in de novo benefits claim litigation.
The panel will also discuss the upcoming implementation of the Department of Labor's Regulations concerning ERISA disability benefit plans. The Department announced on January 5, 2018, that the Regulations will go into effect on April 1, 2018. https://www.dol.gov/newsroom/releases/ebsa/ebsa20180105
Registration and more information can be found at: [https://www.americanbar.org/groups/labor_law/committees/ebcom.html