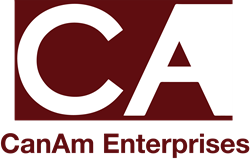 NEW YORK (PRWEB) February 02, 2018
CanAm is pleased to announce that, in the past three months, more than 460 investor-families have received I-526 petition approvals from various CanAm projects!
Among the projects with approvals include: "All Aboard Florida" in CanAm's Florida Regional Center, Tishman Speyer's "Jacx" (formerly known as Gotham Towers) and "The Wheeler Building" (also known as Macy's Office Building) in CanAm's New York Metropolitan Regional Center, and the "LA BioMed" project in CanAm's Los Angeles Regional Center - all of which have I-924 exemplar approvals. 
Having built a reputation of credibility and trust over more than 30 years structuring immigration-linked investments in the United States and Canada, it is CanAm's experience that has helped guide our investors through the crowded EB-5 market place.
To date, more than 3,900 investor-families have received I-526 approvals through investing in one of CanAm's 55 EB-5 projects.
Congratulations to these families for taking a big step toward the dream of immigrating to the United States.