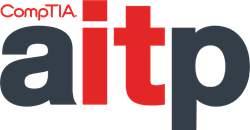 How to show up and lead the technology transformation
CHICAGO (PRWEB) January 18, 2018
The Chicago Chapter of CompTIA AITP ( Association of Information and Technology Professionals) is proud to introduce Glenn Schneider, EVP & CIO, Discover Financial Services as the key presenter at its first 2018 Chapter Dinner Meeting. It will be held from 5:30 to 8:30 PM at the Culinary Dining Room of Robert Morris University, 401 S. State Street, Chicago, IL.
Click here for more information and to register
Mr. Schneider was the recipient of the 2017 CIO of the Year Award and will address "How to Show Up and lead the technology transformation". All industries are facing rapid change and fundamental shifts in business models and rapid changes in customer expectations due to evolving technology capabilities. Volatility and the dynamics of change are upon us – something is always changing, something is always new. How can technology teams drive results when the rules are constantly being rewritten? The key is to embrace change and begin working in fundamentally new ways. Technology leaders must start "showing up differently" in order to create an environment that inspires creativity and agility. Learn how the CIO at Discover is transforming his technology team to deliver business value and achieve results with speed and flexibility.
About the speaker: Glenn Schneider is the Executive Vice President & Chief Information Officer
of Discover Financial Services and a member of the company's Executive Committee. Mr. Schneider provides leadership for all application development, advanced analytics, infrastructure support, technology operations and cybersecurity. He is currently serving on the Board of Directors for a local Youth Services organization and served on the Board of Directors for the Loretto Hospital Foundation for over five years. Additionally, under his leadership, Discover has been recognized by Computerworld as one of the 100 Best Places to Work in IT and is a 2017 CIO 100 award winner. Glenn was also honored as the 2017 CIO of the Year (co-sponsored by AITP Chicago, SIM Chicago and the Executives Club of Chicago) and selected for Computerworld's Premier 100 Technology Leaders for 2017.
About CompTIA AITP (http://www.aitp.org/) : Founded in 1951, the Association of IT Professionals (AITP) remains one of the largest professional technology associations in the country. In It is the mission of AITP Chicago (http://www.aitpchicago.com/) to provide superior leadership and education in Information Technology. AITP is dedicated to using the synergy of Information Technology partnerships to provide education and benefits to our members and to working with the industry to assist in the overall promotion and direction of Information Technology.
About CompTIA (http://www.comptia.org/) The Computing Technology Industry Association (CompTIA) is the leading provider of vendor-neutral IT certifications in the world. With more than 2,000,000 IT certifications issued worldwide, CompTIA is dedicated to helping IT professionals lead the charge in our digitally connected world.