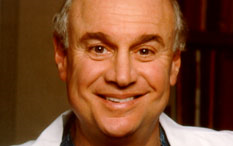 LOS ANGELES (PRWEB) January 12, 2018
Dr. Robert Kotler is one of the world's leading facial cosmetic surgeons with decades of experience performing thousands of procedures. Kotler has served as a commissioner and regional consultant to the Medical Board of California and as a Medical Consultant to the City and County of Los Angeles. His highly specialized cosmetic surgery private practice focuses specifically on rhinoplasty, face and neck lifts, neck sculptures, chin implants, and chemical peels.
"I was able to trust him 100% and I know that I made the absolute right decision in having him as my plastic surgeon. Now my nose is looking great! It has been extremely relieving that I am no longer insecure about my nose and that I can be confident in how I look." Kevin Lenham – Alhambra, CA
"Dr. Kotler is wonderful. He has an eye for detail and a wonderful bedside manner. He is very experienced and it shows from his work. His staff is very professional and always so friendly. We fly from Houston to see him and he is always punctual and on time for his patients. He is the best." Jennifer Frederick – Houston, TX
"Robert Kotler is a GENIUS. Getting my rhinoplasty done with Dr. Kotler has been the wisest decision I have ever made for myself. His staff is utterly professional & competent. My surgery took about 50 minutes... my breathing is PERFECT & I am IN love with my nose. Thank you Dr. Kotler & staff for taking great care of me!" Dayana Stevenson – Glendale, CA
The "Best of Los Angeles Award" community was formed three years ago and consists of over 3,700 professional members living and working in Southern California. It celebrates the best people, places and things in Los Angeles with a slogan "No Ads. No B.S. Only the Best."
"The mission of the community is to celebrate the best of Los Angeles, and allow its community members to connect with other members who share the highest standards of quality and integrity," said DeRose.
"At my practice, my staff and I strive for only the best service. I am honored to receive this award and be recognized as 'The Best Rhinoplastic Surgeon in Los Angeles,'" says Kotler.