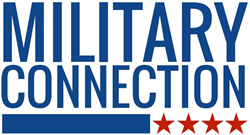 Justin brings his talent, experience and creativity to our already outstanding team
SIMI VALLEY, Calif. (PRWEB) January 16, 2018
Justin Schwimmer has joined Gregory Media, Inc. as the Director of Technical Operations. With more than a decade of experience in web development and design, Justin is fluent in website development, graphic arts, system administration and problem solving.
"With a website as comprehensive as MilitaryConnection.com, we needed someone who is at the top of their game to entrust with the technical aspects," said CEO Debbie Gregory. "Justin's expertise and attention to detail has already proven to be invaluable."
MilitaryConnection.com has effective programs to engage veterans seeking employment, transitioning military and veterans who are ready to start their educational journey with rich education GI Bill benefits that they have earned, as well as military spouses seeking training for portable careers.
With a database of 200,000 emails and more than 1.2 million combined fans and followers on social media, Gregory Media's Military Connection, known as "the go to site", is a valuable tool for employers, schools and the purveyors of excellent goods and services looking to reach this audience.
For employers with high tech jobs for military, technical jobs for military, medical jobs for military or healthcare jobs for military, MilitaryConnection.com is an award-winning employment website known for out-of-the-box marketing to tell their clients' stories and help brand them as "military-veteran friendly."
"Justin brings his talent, experience and creativity to our already outstanding team," said Judi James, Director of Administration. "I look forward to seeing the impactful work he is creating for the benefit of our users and our clients."
The website enjoys robust traffic, and users include active duty military, members of the Guard and Reserve, veterans and their supporters.
Potential students can use the website to explore education benefits and potential schools, whether they are brick and mortar schools or online programs. The site also offers a directory of thousands of scholarships. MilitaryConnection.com can also be a valuable tool for military spouses who are looking for MyCAA programs.
And because life isn't just about work and school, the website also covers the bases regarding travel discounts, news on the blog, free or low-cost entertainment deals and shopping deals.
About MilitaryConnection.com
MilitaryConnection.com offers one of the most comprehensive directories of military and Veteran resources on the web, focusing on employment, education and more. Military Connection has been named a Top 100 Employment Web Site by the International Association of Employment Web Sites for five years in a row. It is that focus on employment that garnered MilitaryConnection.com one of the prestigious Weddle's Users Choice Awards for 2015. Military Connection features thousands of pages of resources and information. There is something for everyone including, but not limited to a Job Board and Virtual Job Fair, comprehensive Post 9/11 GI Bill education information with a directory of thousands of scholarships and a Veteran school directory, news on our blog, press releases, special events, pay charts, benefits, service directories, commissaries and exchanges, golf courses and more. Military Connection has the honor of working with incredible non-profits to improve the quality of life for those who serve. When the next tour is back home, it's on Military Connection, the Go To Site.