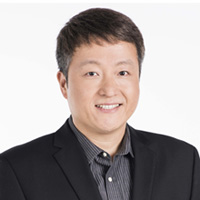 Dr. Lim brings a highly specialized approach to treating personal injury victims.
BOYLE HEIGHTS, Calif. (PRWEB) January 16, 2018
Doctors on Liens has announced that highly regarded chiropractor Dr. Edward Lim, DC has opened a fourth office in the sought-after location of Boyle Heights in East Los Angeles County. Dr. Lim, who joined the leading network of doctors and medical providers working on a lien basis in 2014, has three highly successful practices in South Los Angeles, Whittier and Baldwin Park and is highly regarded by personal injury attorneys throughout Southern California.
Dr. Lim brings a highly specialized approach to treating personal injury victims. Each of his patients goes through a detailed physical, neurological, and orthopedic examination including postural analysis and muscular imbalance. His treatments include not only hands-on manipulation and activator manipulation, but also involve physical therapy and acupuncture. In addition to advanced treatment techniques, Dr. Lim also specializes in detailed and prompt med-legal reports delivered to the attorney's office as soon as treatment is concluded.
Says Doctors on Liens, Inc. president, Samantha Parker, "Whenever I speak with personal injury attorneys around Los Angeles, they are thrilled with the treatment their clients receive when treating with Dr. Lim. His detailed approach to creating a customized treatment plan for complex injuries is second to none and his patients are very well taken care of after a major accident. He also takes the time to write detailed med-legal reports that can accurately document a patient's injuries and can be a huge asset when navigating their legal case."
Doctors on Liens is an innovator in the medical lien specialty referral industry and has forged close relationships with both legal firms and medical practices over the past 20 years. Doctors on Liens features medical specialties including board certified orthopedic surgeons, neurologists, general practitioners, psychologists, and chiropractors. Each medical office is independently owned and operated and all appointments can be conveniently scheduled directly with the facility.
Doctors on Liens lists medical professionals who offer medical services on a lien basis in Southern California, Central California, and Nevada.