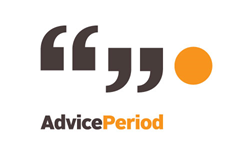 LOS ANGELES (PRWEB) January 16, 2018
AdvicePeriod, a national network of like-minded advisors, announced today the addition of Eric W. Mundwiller, CPA, PFS, as Partner Advisor. Eric will launch a new office in St. Louis, which marks a new market for AdvicePeriod and a strong start to what is expected to be another big growth year for the firm.
Mundwiller, who built his client base by focusing on financial planning, decided AdvicePeriod would be the best home for his clients and his team. By joining AdvicePeriod, Eric will be able to leverage both technology and the deep expertise of the planning centric firm, while retaining ownership of his clients.
"Eric is a great addition to the AdvicePeriod team," said Larry Miles, AdvicePeriod Principal. "He is focused on what really matters to clients. He's exactly the type of advisor we want."
Mundwiller was previously a Partner and Family CFO at Moneta Group where he helped high net worth families and C-level executives achieve their goals through comprehensive financial planning. As a Certified Public Accountant, he is able to leverage his extensive knowledge of tax planning to provide a more holistic approach to wealth management.
"I'm thrilled to be joining the team at AdvicePeriod," shared Mundwiller. "I believe the industry is undergoing a significant change driven by technology and a focus on planning and AdvicePeriod is leading the way. I want to be the disruptor. Not the disrupted."
The addition of Mundwiller and his colleague Adam Clark, CPA, who joins as an Advisor, marks a strong start to 2018 for AdvicePeriod which now has ten offices nationwide. Leveraging technology has allowed the firm to attract advisors from coast-to-coast to become part of an experienced team with extensive infrastructure already in place.
AdvicePeriod plans to add several Partner Advisors in the coming months. "We are fortunate that advisors from across the country are proactively reaching out to learn more about joining the team," stated Miles. "We will invite those who share our belief system to become partner advisors."
About AdvicePeriod
AdvicePeriod is a leading, SEC-registered investment advisor dedicated to focusing clients on the important decisions necessary to managing their wealth. Our mission: To make wealth management more fair, effective and successful, for clients and advisors alike. To learn more, visit: http://www.adviceperiod.com.