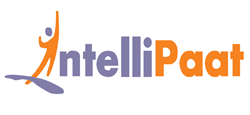 Intellipaat Offers the Most Powerful Training Opportunity in Constituent Technologies of the Fourth Industrial Revolution!
Foster City, CA (PRWEB) January 15, 2018
Technology is moving at blitzkrieg speed, new career avenues are being paved, hot technology skills are up for grabs, bigger job opportunities are on the horizon; all these are the signs of the changing times – welcome to 2018!
According to industry sources the worldwide Artificial Intelligence market will top $47 Billion by 2020. The global Cloud Computing market is projected to reach a staggering $411 Billion by 2020, according to Gartner. This is just the beginning of a lasting phenomenon that is extremely disruptive and has all the underpinnings of the Fourth Industrial Revolution.
Today Artificial Intelligence is one of the most promising technology domains. On the other hand, the Big Three of the cloud are Amazon Web Services, Microsoft Azure and Google Cloud Platform among which Microsoft Azure is the fastest growing cloud technology. Artificial Intelligence and Microsoft Azure together are poised to ring in exciting new job opportunities in 2018.
It is in this backdrop that Indian edtech major Intellipaat is excited to launch industry-designed Microsoft Azure training and Artificial Intelligence training programs for professionals looking to upgrade and upskill. This is a great opportunity for professionals looking to make a career switch towards Artificial Intelligence or Microsoft Azure Cloud.
Intellipaat CEO, Diwakar Chittora was quoted as saying, "Currently Artificial Intelligence, Cloud computing, Blockchain and Internet of Things are together seeing tremendous growth and industry deployment thanks to some unique strengths of these individual technologies and the exceptional ability to work in synergy. Right now is the time to get onto these hot technology domains to rise rapidly in one's career" . This sentiment is echoed by many of the technology industry doyens too.
Intellipaat is online professional training provider with a learner base of + 4,00,000 spread across 32 countries. Intellipaat has corporate tie-ups with over 1 0 MNCs for exclusive job placements. Having been launched in 2011, Intellipaat helps working IT and technology professionals to learn, upskill and excel at their careers.
Education technology is a global phenomenon growing at an annual rate of 17% and is expected to reach $252 Billion by 2020. Intellipaat CEO Diwakar Chittora says, "Intellipaat surely is at the forefront of being one of the top Edtech firms by 2020 globally."
Watch this space for more!