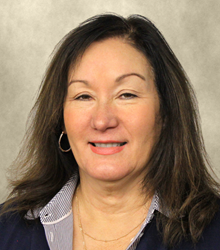 MINNEAPOLIS, Kan. (PRWEB) January 16, 2018
G.L. Huyett has appointed Terry May of ProWest Marketing, Inc. as its authorized business development agent for the Pacific Northwest, encompassing Oregon, Washington, Idaho, and Alaska. May is a highly respected and experienced manufacturer's representative and has been a long-time member of the Pacific-West Fastener Association.
Founded in 1989 by George Schneider, ProWest Marketing, Inc. serves the diverse needs of Industrial Distributors throughout the Pacific Northwest, and is well-versed in integrated industrial systems.
"This appointment expands G.L. Huyett's coverage and canvass intensity and Terry will help us better support distributors serving the Aerospace, Agriculture, Food Processing, Metals, Energy, Technology, Electronics, Maritime, Forestry, and Military & Defense sectors," noted Dan Harriger, G.L. Huyett's Vice President of Sales. Harriger also noted that with this appointment, G.L. Huyett now has field sales personnel covering all of North America, including Canada and Mexico.
"ProWest welcomes the opportunity to partner with G.L. Huyett as their breadth of line, exceptional customer service, and manufacturing capabilities will support our efforts to provide impeccable service to our distributor customers and a select handful of hand-picked manufacturers," May stated. "Along with their easy-to-use e-commerce platform, their extensive training and technical tools will help our customers secure more business by providing knowledgeable guidance for a broad range of fastening solutions."
To contact Terry May, call 360-921-3898, e-mail prowestmkt(at)gmail(dot)com, or visit http://www.prowestmkt.com.
About G.L. Huyett
Established in 1906 by Guy Huyett in the "other Minneapolis," the company is one of the oldest continuously operating businesses in Kansas. The firm is a leading innovator of products and services geared to support industrial distributors in the non-threaded fastener and power transmission sectors, delivered by competent customer-centric people operating in a Culture of Excellence.