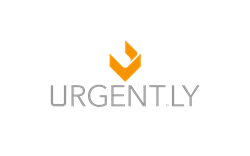 The combination of the Urgent.ly and CCC ONE platforms will help deliver significant value, cost savings, and superior customer experience to CCC's insurance, automotive and repair facility customers
VIENNA, Va. (PRWEB) January 16, 2018
Urgent.ly, the only global, digital roadside assistance platform, today announced it is working with CCC Information Services Inc. (CCC) to contribute roadside assistance data and services to CCC's recently launched connected data exchange. That exchange, CCC™ X, helps convert connected data into actionable experiences for consumers, insurers, OEMs, and others. CCC X will integrate Urgent.ly data into software-driven services to enable the automatic dispatch of the company's more than 39,000 connected roadside assistance vehicles to the scene of accidents to ease, speed, and drive new efficiencies into collision and claims management. CCC is a leading Software as a Service provider to the automotive, insurance, and collision repair industries.
Powered by the CCC ONE™ platform, CCC X is the gateway for leveraging connected car data within the broader CCC network to drive a new era of connected car programs. The integration of Urgent.ly's Intelligent Towing Solution™ will enable automated dispatch of Urgent.ly's connected towing vehicles to accident scenes. CCC technology can help insurers understand when a collision has occurred, quickly engage policyholders at the accident scene, determine the likelihood a vehicle is a total loss or repairable, automatically dispatch towing services, and route the vehicle to the appropriate location for total loss processing or repair. The technology can help curb unnecessary secondary tows, storage fees and rental car costs, slash cycle times, and increase customer satisfaction.
"We're excited to work on innovative new solutions with great technology providers like Urgent.ly," said Mac Fraser, General Manager of Telematics, CCC. "The goal is to drive value back to consumers and business partners alike."
"We're excited to join CCC's partner ecosystem," said Urgent.ly CEO & Co-Founder Chris Spanos, "The combination of the Urgent.ly and CCC ONE platforms will help deliver significant value, cost savings, and superior customer experience to CCC's insurance, automotive and repair facility customers as a powerful solution to help reduce claims expense, provide faster service, and increase customer loyalty."
The CCC network includes over 350 insurance companies, dozens of automotive OEMs, and more than 24,000 repair facilities, making it easy for them to tap Urgent.ly's network of more than 39,000 digitally connected service vehicles for seamless roadside services and efficient collision solutions.
About Urgent.ly
Urgent.ly's Roadside as a Service™, the only global digital roadside assistance platform, continues to reimagine the roadside assistance industry to the benefit of global brands, roadside assistance professionals, and consumers. Urgent.ly's solution delivers the quickest, safest and most innovative roadside assistance service, products and technology by combining location-based services, real-time data, AI and machine-to-machine communication. Urgent.ly's platform powers roadside assistance solutions in North America, Europe and Asia for leading brands across the automotive, insurance, telematics and other transportation-focused verticals. For more information, visit http://www.geturgently.com or contact media(at)urgent(dot)ly.
About CCC
CCC, together with its affiliates, combines strategic foresight, dynamic partnerships, and smart technology to power its customers forward. Founded in 1980, CCC is a leading provider of innovative cloud, mobile, telematics, hyperscale technologies and apps for the automotive, insurance, and collision repair industries. CCC's solutions and big data insights are delivered through the powerful CCC ONE™ platform, which connects a vast network of 350+ insurance companies, 24,000+ repair facilities, OEMS, hundreds of parts suppliers, and dozens of third-party data and service providers. In addition, CCC provides access to car-related services to millions of consumers via carwise.com, and Auto Injury Solutions Inc., a CCC company, provides customizable, end-to- end, casualty solutions to auto insurers for the handling of first and third-party claims. The collective set of CCC's smart, flexible, and intuitive solutions make connected car, vehicle, and accident data actionable, informing decision-making, enhancing productivity, and helping customers deliver faster and better experiences for end consumers. Learn more about CCC at cccis.com.
The CCC logo is a registered trademark, and CCC and CCC ONE are trademarks, of CCC Information Services Inc.