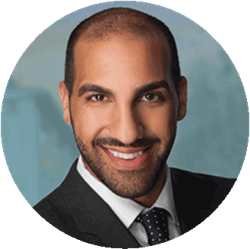 "I am just humbled and honored to earn the business of so many awesome clients. Almost all of my clients are referral clients and that is what I am most proud of."
VIENA, Va. (PRWEB) January 17, 2018
Khalil Alexander El-Ghoul, principal broker at Glass House Real Estate, is thrilled to announce the success of Glass House Real Estate as they enter into 2018. Thanks to all the wonderful and satisfied clients of the brokerage, Glass House sold over $110 million in real estate in 2017 with a 99.5% close to list price ratio on their 48 listings sales this past year.
Khalil El-Ghoul has been recognized in 2017 throughout 5 local & national publications as "top agent". Publications include The Thousand, Real Trends, Northern Virginia Magazine and within the local community, Willowsford.
Selling 18 homes over $1 million throughout top neighborhoods such as Alexandria, Arlington, Fairfax, Montgomery County and Washington D.C., Glass House has been successful in working with many types of buyers including 101 resale buyer sand 20 new construction clients.
"I am just humbled and honored to earn the business of so many awesome clients. Almost all of my clients are referral clients and that is what I am most proud of.", says Khalil El-Ghoul, Principal Broker at Glass House Real Estate.
Details and more statistics reviewing Glass House Real Estate's success in 2017 can be found here: https://www.glasshousere.com/real-estate-rebate-blog/glass-house-real-estate-2017-in-review-infographic
About Glass House Real Estate: Glass House Real Estate is a Full-Service Real Estate Brokerage that leverages technology, streamlines the process, and passes the savings on to their clients. Home buyers get up to 2% cash back and sellers can sell for as low as 4% total commission. At Glass House, Khalil El-Ghoul and the hardworking staff are great at what they do and you will save money along the way, it's that simple. Contact Glass House today to discuss the modern real estate process!