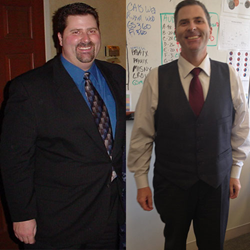 With the arrival of effective bariatric procedures, it's becoming clear that resistance to obesity is anything but futile.
LOS ANGELES (PRWEB) January 24, 2018
A January 8 article on WebMD reports on a study which looked at the impact of bariatric surgeries on 242 teenage patients who had obtained a weight loss procedure. Prior to the surgery, a worrisome 33 percent of the teen patients had developed such problems as high blood pressure and spikes in their blood sugar level which could eventually lead to type 2 diabetes. The study found that, three years after surgery, only 5 percent of the young patients had these issues. Dr. Feiz & Associates says that the study's results are in line with a great deal of other data on the impacts of such weight loss procedures as sleeve gastrectomy. The clinic says that it is therefore now time for the public and family medicine practitioners to take note and to start seriously discussing the procedure with even fairly young patients with severe obesity.
The medical group notes that the personal experience and the dire statistics on attempts by obese people to lose weight has led many people with severe obesity as well as many experts to conclude that the only reasonable way to approach the problem was to develop healthier eating and exercise habits and to try for a modest weight loss of as little as 10 pounds. However, Dr. Feiz & Associates says that, with the arrival of effective bariatric procedures, it's becoming clear that resistance to obesity is anything but futile, but that is true only if there's a way to get the root cause: overeating related to a badly overstimulated appetite.
The weight loss clinics notes that there is evidence to indicate that people with weight problems tend to have elevated levels of hunger inducing hormones and, in some cases, not enough of the hormones that stimulate feelings of satiety (having eaten enough). It gets worse, says the clinic, because as individuals lose weight, the body tends to go into starvation mode, producing more hormones like ghrelin that signal the brain that food is needed, even when it isn't. The more weight that is lost, therefore, the worse the over-stimulation can get, so it's easy to see why the vast majority of individuals simply can't achieve a significant weight loss and maintain it indefinitely.
Fortunately, procedures like the sleeve gastrectomy, which removes roughly 75-85% of the stomach, also remove an area called the fundus, which is believed to be the primary seat of ghrelin production. The result, says Dr. Feiz & Associates, is not only that individuals who have these procedure are dissuaded from overeating because it is no longer comfortable to do so, their actual desire to overeat is greatly reduced in most cases.
Dr. Feiz & Associates adds that anyone who has struggled with their weight at any level should be able to understand how severely obese individuals can find it nearly impossible to ignore the persistent pangs of appetite that sabotage attempts to lose even relatively small amounts of weight. Therefore, it's very wrong to say that weight loss surgery is "an easy way out." For the vast majority of severely obese women and men, it's actually the only way out.
Interested readers can contact Dr. Feiz & Associates at (800) 868-5946 or visit its site at http://www.drfeiz.com/.