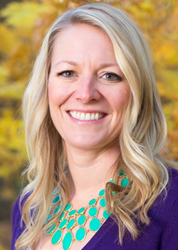 FITCHBURG, Wis. (PRWEB) January 16, 2018
Dr. Angela Cotey welcomes new patients in need of braces in Fitchburg, WI for custom Six Month Smiles® treatment, with or without a referral. Dr. Cotey is a well-known dentist serving patients at her state-of-the-art practice in Mount Horeb, WI. For those with only slightly crooked teeth, gapping, or other cosmetic problems, she often recommends patients consider a revolutionary short-term orthodontic treatment called Six Month Smiles.
The Six Month Smiles protocol utilizes Lucid-Lok® brackets to rapidly maneuver teeth into a natural position. At the same time, the brackets use less force than traditional metal braces, offering a viable alternative to people who need orthodontics purely for cosmetic reasons. Plus, they are tooth-colored to blend in with the surrounding tooth enamel for a more discreet fit.
Patients of all ages with crooked teeth can see results from Six Month Smiles, including preteens and teenagers who have subtle tooth issues. To promote proper care and facilitate faster appointment times, patients are provided with a care tray at the beginning of treatment. Although Six Month Smiles has a reputation for working in as little as half a year, it may take longer for some patients to achieve their dream smiles.
Those who visit Dr. Cotey at Village Smile Care for braces in Fitchburg, WI, but who are ineligible for the Six Month Smiles treatment can choose from other options depending upon their needs. Other common orthodontic solutions she provides include Invisalign® clear aligners and traditional bracket-and-wires orthodontia appliances.
Patients with crooked teeth interested in learning more about Dr. Cotey or orthodontic treatment including braces in Fitchburg, WI, can call the office at 608-433-2102 to schedule an appointment. Self-referrals are welcome to take advantage of her practice's commitment to always offering "big city" clinical dentistry mixed with "small town" care and communication.
About the Doctor
Dr. Angela Cotey is a general dentist offering personalized dental care to patients in Mount Horeb, WI. Dr. Cotey and her entire team take pride in offering the latest advancements in dentistry and dental technology to ensure each patient enjoys a comfortable experience with long-lasting results. Dr. Cotey combines advanced dentistry with a fun and friendly style.
She is a member of numerous professional organizations including the American Dental Association, the Wisconsin Dental Association, American Academy of Cosmetic Dentistry, Fellow in the Academy of General Dentistry and current President of the Wisconsin Dental Study Club and Madison Dental Progress Forum. To learn more about Dr. Cotey or the services she offers, please visit her website at http://www.villagesmilecare.com or call 608-433-2102 to schedule an appointment.