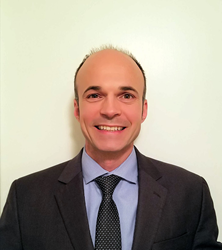 "I am thrilled to join the legendary Dr. Chris Shade and the executive team at Quicksilver Scientific at this crucial point in the dietary supplement industry, adding my deep passion and unique experience to this company as we together redefine the future of natural bioavailable medicinal products."
LAFAYETTE, Colo. (PRWEB) January 17, 2018
Quicksilver Scientific, a leader in liposomal health supplements, announces the addition of Asa Waldstein as Chief Operating Officer, further consolidating its executive team. Asa said of his new position: "I am thrilled to join the legendary Dr. Chris Shade and the executive team at Quicksilver Scientific at this crucial point in the dietary supplement industry, adding my deep passion and unique experience to this innovative and holistically-centered company as we together redefine the future of natural bioavailable medicinal products."
Asa joins Quicksilver Scientific from Empirical Labs where he led the company in its growth over the last 7 years as General Manager. Asa will be responsible for all operations, manufacturing, QA, certifications and regulation compliance, and testing labs at Quicksilver Scientific. Dr. Christopher Shade, C.E.O, commented: "Asa and I have been "competing friends" for several years. I am thrilled that we are on the same team now and can combine our talents and experiences to grow this company and set the gold standard for this market segment."
Asa's significant experience in fast-scaling operations, manufacturing, international compliance and distribution along with key account development brings deep industry expertise to Quicksilver Scientific at a key point where they are poised for accelerated growth and influence in this explosive market sector. "Asa is a welcome addition to our already experienced management team. We have doubled sales annually for the last four years and look forward to taking the business to the next level," commented Peter Goehrig, President of Quicksilver Scientific.
About Quicksilver Scientific:
Quicksilver Scientific is a leading manufacturer of advanced nutritional systems with a focus on detoxification. We specialize in superior liposomal delivery systems and heavy metal testing to support optimal health. Our advanced liposomal supplements are highly absorbable and support the body in the elimination of ubiquitous toxins, enabling you to achieve your genetic potential. At Quicksilver Scientific, we are passionate about health and well-being and are committed to improving the lives of everyone we touch. Quicksilver Scientific, LLC is located in Lafayette, Colorado. Follow us on Facebook and Twitter!