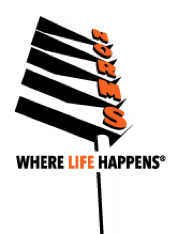 NORMS plans to expand from 17 to 20 locations in 2018, starting in El Monte, CA. Later this year, we'll open in Carson and Inglewood.
LOS ANGELES (PRWEB) January 16, 2018
NORMS, a SoCal family dining tradition since 1949, is happy to announce that it will be adding a new NORMS location in El Monte. The groundbreaking ceremony will be held on Thursday, January 18, at 10:00 am at the corner of Valley Blvd and Santa Anita Ave. Please join us! In attendance at the event will be El Monte Mayor, Andre Quintero, Mayor Pro Tem, Juventino J. Gomez, Councilwoman, Norma Macias, Councilwoman, Victoria Martinez, Councilman, Jerry Velasco as well as NORMS' President, Mike Colonna. The new NORMS El Monte location is scheduled to open for business by summer 2018 and is expected to add 200 jobs to the El Monte Community. With this latest opening, NORMS will operate a total of 18 restaurants in Southern California.
"We're thrilled to expand our NORMS Restaurants into El Monte. El Monte was chosen because of its close connections to family and to its community – values we share at all of our NORMS Restaurants. Now El Monte will get to enjoy delicious food for a great value," commented Colonna. "Our new restaurant design still embraces the Googie design architecture it was founded on nearly 70 years ago and we think it will fit well into the community's aesthetic. It also means we'll be filling nearly 200 new positions, many of them full-time. City of El Monte residents will be given preference in hiring. Since the acquisition of NORMS from family ownership in December 2014, we have been committed to maintaining the integrity of this beloved brand, while steering toward a plan for growth. In fact, NORMS has solid plans to grow by two more locations in Carson and Inglewood before the end of 2018."
Along with an industry-leading training program and advancement opportunities, NORMS offers highly competitive pay and benefits for both full-time and part-time positions. That has resulted in high employee satisfaction and low turnover – NORMS employees have worked for the company an average of twelve years. Visit the NORMS career page at https://NORMSrestaurants.com/careers to learn more. For more info about NORMS, please visit: https://normsrestaurants.com