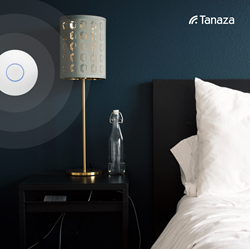 Croatia (PRWEB) January 19, 2018
Most travelers consider free WiFi the most important factor when choosing an hotel and strongly rely on free internet access to stay in touch with their families and friends while abroad.
However, particularly in Croatian rural areas and small villages, WiFi is still not fast and reliable enough for the huge number of people visiting Croatia and enjoying its beautiful beaches. That's why many people complain about wifi quality on Twitter and Tripadvisor, which undermines Croatian tourism industry's reputation and threatens its success.
Tanaza is an Italian company headquartered in Milan, Italy. It's a start-up that developed an innovative software for cloud-based WiFi remote control and marketed it in more than 130 countries.
Tanaza's software is cloud-based and compatible with most of the hardware routers on the market. Further, it provides a useful set of tools to create public hotspots with social login, i.e. Facebook and Instagram login, and increase the venue's social visibility.
Now, Tanaza has developed the right tools to help hoteliers in Croatia to succeed.
First, it released a new version of its wifi clients' analytics software in Croatian language, to make its platform more user-friendly to Croatian users.
Second, the company disclosed a highly-discounted promotion for all Croatian hospitality companies: in this way, hoteliers will have the opportunity to use the software for free during the summer season, provided that they deploy their wifi networks with Tanaza before 31th May 2018. Indeed, this advantageous promotion allows them to leverage the 1-year usage of Tanaza's software by only paying for 9 months instead of 12.
Thanks to Tanaza, Croatian hotels, restaurants and outdoor venues will provide fast WiFi connection (using 802.11ac devices) to their guests.
In doing so, they will be able to leverage free wifi to access useful user personal information, such as such as name, surname, email address, social profile, mobile phone number, etc.
Also, using Mailchimp, they will be able to trigger marketing actions and campaigns based on their wifi clients' data.