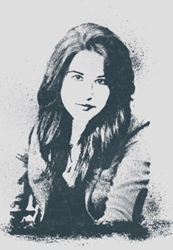 (PRWEB) January 17, 2018
Real Vision is a subscription video-on-demand service disrupting the finance-media industry by offering premium, original finance and investment–related content. Real Vision viewers are financially savvy personal investors and professional traders who demand actionable, thoughtful and cutting edge financial information from leaders in the field. Real Vision answers that call.
"Shushana Jachobov, with her deep media industry experience and her passion for generating growth, will help us to quickly facilitate and deliver our highly regarded content and service to a wider audience." said Raoul Pal, CEO, Real Vision Group. "This is a thrilling time in the media industry, and Shushana's eye for identifying opportunities will propel Real Vision's influential shift within it."
Jachobov's hire provides Real Vision with an opportunity for swift growth in a dynamic and changing financial media landscape. With the myriad of media platforms now available, Jachobov's role within Real Vision marks a significant phase in the company's development as they look to expand beyond their own platform and work with key media brands.
"In an industry saturated with free, low quality content, Real Vision is building something truly unique – combining unadulterated original, high quality content leveraging the finest minds in the industry, with a sexy, cutting edge platform and one for which people are paying a significant subscription fee," says Shushana. "It's a triple threat, poised for success and I am thrilled to be a part of it."
Jachobov joins Real Vision from Hachette UK, a top global publisher, where she was instrumental in the creation and global distribution of cross-platform content in conjunction with film, TV, music, gaming, digital product and merchandising partners including Apple, Google, Netflix, Universal Music, Amazon, Disney, Dreamworks, StudioCanal, McDonald's and many others. Shushana has a background in entertainment law and has previously worked for Lifetime Entertainment Networks and Capitol Records.
Real Vision Group is a disruptive global financial media company offering subscription-based, on-demand television, written research and podcasts. It's where we invite the world's most successful and famous investors to share their thoughts about what really matters in financial markets. Free from sponsors or advertising, we rebel against bias and sensationalism and give our guests the freedom to say what they think. Offices are located in the Cayman Islands and New York.
For Press Inquiries, please contact Taryn Stein, Head of Marketing, Real Vision
taryn(at)realvision(dot)com
http://www.realvision.com