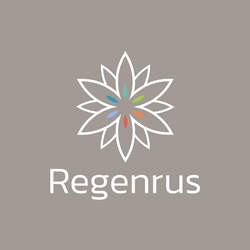 "We care about the good of the whole, our global family and share a sincere commitment to awaken a regenerative lifestyle," says Tysinger.
PORTLAND, Ore. (PRWEB) January 17, 2018
Founders Cindy Tysinger (CEO) and Emmett McGregor (President) have joined forces to change the world as we know it. Together they have launched a direct sales company that is not simply sustainable, but rather regenerative in it's nature.
"There was no wagon going in our direction to jump on, so we have built our own, and we will steer it with a sense of reverence for all life and a collaborative spirit. We care about the good of the whole, our global family and share a sincere commitment to awaken a regenerative lifestyle. We chose to develop and market our products through passionate social entrepreneurs (affiliates). Our affiliates build relationships with their customers and align their passion for good while having the opportunity for part-time or full-time income to improve their overall quality of life," says Tysinger.
Regenrus distributes all-natural nutritional products, most of which include Hemp Oil (Cannabidiol) extractions. There is an unwavering commitment to sourcing these natural ingredients. All are cultivated and manufactured using regenerative agricultural methods that benefit both the land and communities that supply them.
All products available through Regenrus' ecommerce platform, the Mindful Marketplace, have been carefully curated based on quality and commitment to regenerative practices. The company tests all products to ensure they are free from harmful adulterants, such as pesticides and heavy metals, and vets their manufacturers for social responsibility.
Affiliates are able to set aside a portion of their earnings to support causes that benefit People, Animals, and the Planet. "In these challenging times, we have an enormous opportunity to unite and dig deep to regenerate the health and wellness of our bodies, our communities and our planet," says McGregor. Regenrus provides educational information for entrepreneurs who join the community, while enabling them to make a positive impact by giving back to causes they support. Even as a customer (not limited to an income earning affiliate) every purchase stimulates a measurable gift to one of their causes.
McGregor further explains, "Being sustainable is good. A lot of companies are sustainable. With sustainability, we keep things working efficiently and act harmless to a certain degree. Being regenerative, on the other hand, is different and takes the responsibility of best practice to a higher ground. With a regenerative business, we aren't just being efficient and harmless, we are replenishing, innovating and progressing the vitality of things by blossoming new development and growth in our products, our practices and in our people."
To learn more about Regenrus products, how the company supports People, Animals and the Planet, or for additional information on joining the Regenrus network of entrepreneurs, visit their website at https://www.regenrus.com/.
About Regenrus
Regenrus is a woman-owned, women-led, science based and heart-centered social impact community. The company promotes charitable giving and on-the-ground volunteerism for affiliates as part of its "B the Change" commitment to benefit company values. The company has committed itself to cultivating a responsible supply chain to assure products do good for both the body and the world.
The Regenrus platform integrates disruptive education, marketing and business management technologies to enable community members to educate themselves on best business practices and launch their own independent sales enterprise to complement their existing passions and commitment to giving back. Giving back is the company's No. 1 priority.