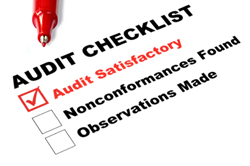 An e-commerce services provider said their auditors commented that their Zavanta-generated P&Ps were the best implementation of Policy and Procedure documentation they had seen anywhere.
ST. LOUIS (PRWEB) January 18, 2018
Today COMPROSE Inc. announced the "Policy and Procedures Change Management" release of its Zavanta software. These new features give organizations much needed automation for streamlining policy and procedure compliance including document versioning, review/approval workflows, document history audit trail, and employee Read Verify.
According to COMPROSE's Founder, Kathy Anton, "Many of our customers undergo periodic audits. Regulatory compliance around policies and procedures is a major headache for them, so this was problem we wanted to solve. Our customers have been telling us how much their auditors and regulators love the readability and user-friendliness of their policy and procedure communication; the presentation. The missing gap has been some of the tracking features that make compliance easier. Now, we've filled that gap. Preserving document history, being able to compare document versions, and ensuring employees have read and understand policies and procedures are essential pieces to the compliance puzzle.
The real benefit is that now, with Zavanta, organizations don't have to implement multiple products to address day-to-day operations, training, and regulatory compliance. They have a single system that does all 3. Zavanta integrates all aspects of the policy and procedure life cycle – starting with content creation to deployment and ongoing maintenance. A multi-use solution brings tremendous value to the bottom line. And, all this can be deployed without IT resources."
One of the most popular features is Zavanta's Read Verify. In the employee policy and procedure Portal that Zavanta generates, employees have instant access to easy-to-read and understand policies, procedures and are given a convenient way to check off that they've read and understand them. Managers use Zavanta to get reports that tell them who has signed off on documents and who hasn't. This reporting can be "filtered" by any category or employee. In the case of a potential lawsuit or security breach, being able to prove employee attestation is critical.
Other key Zavanta features include: document audit trail, reviewer markup history, document compare, and the ability to "roll back" to a previous version. All changes made to documents are stored and viewable.
To learn more, sign up to watch the Zavanta demo videos. You can also read our blog post: "Policy and Procedure Compliance – 4 Essential Tips"
Since 1987, COMPROSE Inc, has worked with hundreds or organizations across all industries to help them streamline operations and standardize training and compliance. COMPROSE's Zavanta software is the 21st century tool for capturing and communicating "how to knowledge" such as work processes, policies, standard operating procedures (SOPs). Zavanta replaces conventional manuals and Word documents with a modern "system" that actually IMPROVES processes, products and customer satisfaction