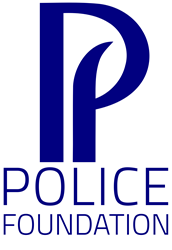 "We applaud these law enforcement agencies for their courage and commitment to public safety as they draw attention to the unacceptable problem of hate crimes," said Jim Bueermann, President of the Police Foundation.
Washington, D.C. (PRWEB) January 16, 2018
According to a June 2017 Bureau of Justice Statistics report, "U.S. residents experienced an average of 250,000 hate crime victimizations each year from 2004 to 2015 and the majority of these were not reported to police." Although hate crimes are harmful and serious offenses, they are often not well documented and underreporting is a serious challenge. By releasing this information to the public in the form of open data, agencies can help narrow the reporting gap and call more attention to the problem in an effort to better prevent these incidents in the future. The Police Foundation believes that releasing open data is beneficial to law enforcement and to the community. It can improve understanding of policing, inform discussions about public safety challenges, and serve as a foundation for two-way engagement and problem-solving between law enforcement and the community. The goal of the Police Foundation's National Hate Crime Data Challenge is to encourage at least 50 of the 138 agencies currently participating in the Police Data Initiative to commit to releasing open data on hate and bias-crime.
We are very excited to announce that the following agencies are the first to commit to accepting the challenge.
1. Beloit, WI
2. Bloomington, IN (Released Data Prior to Challenge)
3. Cambridge, MA
4. Denver, CO
5. Fairfax, VA
6. Fayetteville, AR
7. Ferndale, MI
8. Kinston, NC
9. Las Cruces, NM
10. Lincoln, NE (Released Data Prior to Challenge)
11. Louisville, KY (Released Data Prior to Challenge)
12. Montgomery County, MD
13. Norman, OK
14. Norristown, PA
15. Northampton, MA
16. Oak Creek, WI
17. Orlando, FL
18. Owensboro, KY
19. Palos Park, IL
20. Portland, OR
21. Prescott Valley, AZ
22. Salt Lake City, Utah
23. Seattle, WA
24. St. John, IN
25. Tacoma, WA
26. Tucson, AZ
"Many people are unaware of hate crimes, which seldom come to their attention. Understanding that this kind of hatred exists, and how it impacts victims, helps to mobilize good people to stand against it." said Tom Casady, Director of Public Safety, Lincoln, Nebraska.
As these 26 leading agencies responded to the Police Foundation's challenge to release open hate crime data, the Police Foundation has published a new guide: Releasing Open Data on Hate Crimes: A Best Practices Guide for Law Enforcement Agencies as a resource for law enforcement agencies.
For more information on open data and policing, please visit the Police Data Initiative.
About the Police Foundation:
The Police Foundation is a national, nonpartisan, nonprofit organization dedicated to advancing policing through innovation and science. For 45 years, the Foundation has conducted research on all aspects of policing and has led the way in promoting and sharing evidence-based practices and innovation among law enforcement.
###