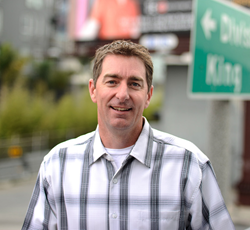 Minneapolis (PRWEB) January 18, 2018
YA, the market leader in delivering high-impact, data-driven marketing promotions for the nation's most respected brands, announced today that Jay O'Sullivan has joined the company as vice president of Business Development. In this newly created role, O'Sullivan will be responsible for the identification, evaluation and development of strategic growth opportunities for YA.
O'Sullivan's main areas of focus will include development of new vertical markets, new geographic expansion and new strategic partnerships.
O'Sullivan has more than 20 years of experience in sales and business development, with 15 of those years being in digital engagement. Throughout his career, O'Sullivan has been on the front end of mobile technology. For example; his team built the first LiveNation mobile website to search for concerts anywhere in the world as well as some of the first mobile messaging campaigns for Warner Bros., Sony Pictures, Paramount pictures, Black Eyed Peas, and Western Union. He has worked with clients such as T-Mobile, Cabelas, Experian, Jack In The Box, Paramount Pictures, Warner Bros., Papa Murphy's Pizza, Pier 1 Imports, and 7-Eleven.
O'Sullivan's most recent position was as a senior vice president of sales with Waterfall, where he was responsible for driving revenue growth by maximizing sales efforts as well as channel development programs. Previous roles include being a partner at Extended Footprint, a full-service market development agency; vice president of Sales and Marketing at Billeo, a leading provider of online shopping and bill pay services; and vice president, Mobile, Online Advertising and Marketing with Cross-MediaWorks, a leading multi-platform media firm that manages an array of media on a targeted and measured basis.
O'Sullivan has a Bachelor of Science degree in Business Administration and a minor in Communication from Regis University in Denver. He and his family live in the Phoenix.
About YA
For more than 45 years, YA has been a leader in promotional marketing services. We deliver high-impact data-driven digital, social and mobile promotions, such as rebates/rewards, enter to win and loyalty programs, to the nation's most respected brands. With deep expertise across several industries, our end-to-end management of 3,500+ promotions each year helps our clients reach tens of millions of consumers annually. This makes us experts at turning even first-time customers into loyal brand advocates who take action, buy more and spread the word. For more information, visit: http://www.yaengage.com.