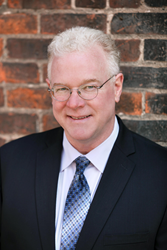 In a more perfect world, we would have far fewer regulations but much smarter, well-thought out regulations that serve the public interest.
MINNEAPOLIS (PRWEB) January 17, 2018
In his latest article, "The Subtle 'Tyranny' of Regulatory Overlords," independent channel broker-dealer recruiter Jon Henschen discusses how excessive regulation will affect the financial services industry.
Henschen opens by pointing out that business owners are quick to learn the pains of regulation and how it affects their ability to survive and thrive. He quotes author and theologian C.S. Lewis, who framed the topic best when he said, "Of all tyrannies, a tyranny sincerely exercised for the good of its victims may be the most oppressive. It would be better to live under robber barons than under omnipotent moral busybodies."
Henschen believes that Lewis' words aptly describe the actions of governmental bureaucrats who make up rules with the blessing of their own conscience, believing that what they do constitutes a moral and public good.
As owner of a recruiting firm focused on the financial services broker dealer industry (one of the most regulated U.S. industries) since 2001, Henschen has watched as the financial services industry has gone from 5,100 broker dealers in 1999 to just 3,940 broker dealers in 2017, a 23 percent decline. He notes that most of the casualties were smaller broker dealers, which is the typical outcome of excessive regulations that favor larger companies and overwhelm the smaller ones.
Henschen notes that Dodd-Frank has brought 14,000 pages of regulations for the financial services industry to follow, which is on top of the thousands of pages of regulation before the act. Now, there are impending DOL Rules that total 1,023 pages. These new rules will dramatically hinder broker dealer profitability, restricting product choices for consumers.
Under the guise of protecting the consumer, the reality of many of these rules is twofold. First, they create a complex web of rules and procedures that create a rich environment for extorting money from broker dealers through Financial Industry Regulatory Authority (FINRA) fines. Second, the SEC and lawmakers use the complexity of the rules to ensure their future employment at consulting firms or at FINRA.
Henschen explains that many of those who drafted Dodd-Frank now work for consulting firms, advising financial services companies and banks on how to navigate the complex Dodd Frank rules.
Further, the Securities and Exchange Commission (SEC) management that makes the rules for broker dealers often end up working for the policeman of the rules, FINRA, where they can see a huge pay raise with many upper management posts earning $900,000 or more. The SEC is supposed to police the police (FINRA), presenting an obvious conflict of interest. (See the article in Investment News, "FINRA: Who's Watching the Watchdog?")
Henschen asserts that for those advisors set on illegal activity toward their clients, rules and regulations have little effect, yet their broker dealers must uphold or face stiff fines. These penalties can also include restrictions on the broker dealer's ability to add advisors. Under the "Safe Harbor Expansion Provision," FINRA can restrict broker dealers from adding more than 30 percent of their size in a 12-month period. Henschen queries, "What industry do you know of where regulatory bodies can control how fast a business can grow?"
According to Henschen, regulation works out wonderfully for the Bernie Madoffs of the world (whistleblowers repeatedly warned the SEC about Maddoff's investment fraud, but they turned an inept deaf ear). Regulation is also very useful to FINRA, allowing it to generate fine revenue that ends up in places no one quite knows, with FINRA simply saying the money is used for capital projects. The consumer, on the other hand, is left hoping their advisor has their best interest in mind.
Reputation is the best regulator according to Henschen because the consequence of not doing the right thing is losing customers. Advisors work constantly to build their clients' trust, see their clients succeed through their life phases and find the best solutions to their needs.
Henschen concludes by acknowledging that while some regulation is needed, oftentimes policies implemented with good intentions have many unintentional consequences that are either detrimental (to brokers and clients) or end up having little to no effect in protecting the consumer from rouge financial advisors and brokers. In a more perfect world, we would have far fewer regulations but much smarter, well-thought out regulations that serve the public interest.
Jon Henschen is President of Henschen & Associates, an independent broker-dealer recruiting firm located in Marine on St. Croix, Minnesota. With more than 20 years of industry experience, Jon is a staunch advocate for independent financial advisors, and is widely sought after by both reps and broker dealers for his expertise and advice on independent broker dealer topics. He is frequently published and quoted in a variety of industry publications, including ThinkAdvisor, Investment Advisor Magazine, Wealth Management Magazine, Financial Advisor IQ, Financial Advisor Magazine, Investment News and others.