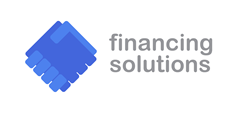 A line of credit is a predefined amount of money that a nonprofit has access to when and if needed
BOONTON, N.J. (PRWEB) January 18, 2018
Much has been written about the new tax bill, such as how it affects corporations and tax payers. However, the unintended consequences of the new tax bill could be that nonprofit organizations might be impacted greatly through less charitable giving from individuals and it all starts with what is called AMT.
The New Tax Bill just increased the Individual Alternative Minimum Tax (AMT) from $12,000 to $24,000. The AMT is the amount that an individual can write off automatically on their tax return if they decide not to itemize their expenses. Charity giving is considered an itemized expense. In plain language, people who decide not to itemize their tax return would no longer be able to write off their donations to nonprofits and it is possible that those people will decide not to give to nonprofits because it is no longer tax deductible. It is estimated that someone making $80,000 per year or less is likely to use the AMT instead of itemizing.
According to a study by the Lilly School of Philanthropy, this new law puts charitable giving out of reach for approximately 90 percent of Americans. For instance, many nonprofits experience a burst of giving activity at the end of the year as people scramble to get their donations in to qualify for tax deductions. Without this incentive, they may not be as inclined to give.
It is anticipated that the new tax bill will cause a ripple effect for nonprofits that will result in cuts to many social programs. However, the need for these programs is expected to grow. Also, competition for state and federal dollars will be at peak levels.
In the nonprofit world, every dollar counts. Many nonprofit organizations will now need to seek new revenue streams in anticipation of slower individual donations and it might be a good idea for nonprofit leaders to consider backup plans.
A good possible solution for unexpected events is why businesses and nonprofit organizations have lines of credit in place. Financing Solutions has been the leading provider of lines of credit to nonprofits for years and often hear from their clients the value of a line of credit. Lines of credit have allowed nonprofits to even out cash flow when there is an unexpected expense or a delay in funding. Many times, a line of credit is used for a short period of time making the line very inexpensive.
A line of credit is a predefined amount of money that a nonprofit has access to when and if needed. Financing Solutions line of credit product for nonprofits is unique in that it only takes a few days to get in place and there is no charge for the line until it is used, making it an excellent emergency backup plan.
To learn more about the line of credit please visit http://www.fscreditline.com/np