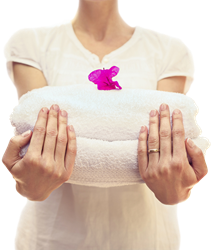 "We really enjoy receiving international patients", says Takaaki Kameda, CEO and Chairman of the Board at Kameda Medical Center in Tokyo, Japan.
(PRWEB) January 19, 2018
Health tourism provider, Taqtik Health are expanding their services to include facilities in Taiwan and Japan. These newly available providers join the wide range of internationally accredited clinics and hospitals across Malaysia and Thailand that are already available through the Taqtik website.
Taqtik will now be offering packages that include medical examinations at facilities in Japan, and both medical examinations and plastic surgery with providers in Taiwan. Clients will be able to access more healthcare services, and a broader range of treatment and examinations, as well as world-class facilities such as Japan's Kameda Medical Centre. Further details on these packages are now available at taqtik.com.
TaqTik provides a comprehensive global matchmaking resource that allows its clients to engage, select, and purchase services to improve their health or their appearance. They deliver an online marketplace where medical and wellness travelers can easily find and book high-quality hospitals, clinics, doctors and related services. "We really enjoy receiving international patients", says Takaaki Kameda, CEO and Chairman of the Board at Kameda Medical Center in Tokyo, Japan. "Whether they've made their health check the primary purpose for their trip, or they're just taking advantage of our services when they're on holiday, we make every possible effort to give them the best experience possible, for complete peace of mind."
"TaqTik Health is a leader in the delivery of global medical, dental, health and wellness services. We've discovered that an increasing number of employers are making annual health checks mandatory. Our packages are developed by collaborating regularly with great hospitals like Kameda Medical Center where we combine top medical skills, leading-edge facilities, with a global patient commitment to exceed our client's expectations" states Yasuhiro Hashimoto, TaqTik Health's President.
Health checks that TaqTik and Kameda Medical Center offers its customers range from 1 to 3-day VIP health checks recommended for Men and Women of all ages. Services are provided in English with overnight accommodation provided in a VIP private hospital room. Airport transportation can be provided as well as preferred accommodation options close by for family members. For more information on health check packages offered please visit https://taqtik.com/package/health-checks-for-men
About TaqTik Health
TaqTik Health is a company of highly experienced medical and dental travel experts backed by industry-leading technology and service. They are dedicated to delivering excellent care to customers through a growing network of websites, including Taqtik and Gorgeous Getaways- who are one of the original pioneers of the medical travel sector with a well-established track record as a provider of quality, affordable cosmetic surgery services.
They understand that traveling overseas for a procedure can be a daunting experience. Their aim is to guide customers through the process so that you feel comfortable and confident with every decision, every step of the way. When booking with Taqtik, and Gorgeous Getaways you will have the support of outstanding team members around the world, on hand to answer any query or concern, at any stage.
Destinations range from stunningly picturesque tropical locations, to culturally diverse cosmopolitan centres. And the procedures on offer are just as varied, with packages that cover almost anything you can think of, from simple health checks, to full body transformations.
The packages bring together the procedures customers want, the doctors and hospitals customers need, and the accommodations and services that make their travel as convenient and as comfortable as possible. Whether booking through TaqTik and Gorgeous Getaways, customers know they'll be getting an extraordinary value as well. One of the main reasons that people travel with Taqtik and Gorgeous Getaways is the great value. They offer affordable treatments – the fantastic exchange rates, no taxes and lower prices makes cosmetic surgery, dental and optical extremely affordable. For the price of a treatment at home, customers can get a wonderful tropical holiday as well.
About Kameda Medical Center
Kameda's highly experienced surgeons and specialists are trained not only in Japan but also medical institutes from around the globe. Physicians from around the world visit Kameda to learn and experience the latest technology and surgical skills. They host major international medical conferences that help Japanese and foreign professionals to develop and cultivate medical skills.
Kameda measures a high satisfaction rate among international patients providing warmth and hospitality unique to the Japanese culture. This aspect of the patient experience is very important especially for TaqTik clients who may be traveling internationally for the first time or traveling alone.
Media Contact
Company Name: TaqTik Health
Full Name: Marketing Release
Email Address: marketing(at)taqtik.com
Websites:
http://www.taqtik.com. http://www.gorgeousgetaways.com.