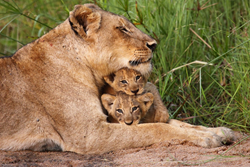 Inappropriate Bishops Interviews - Parents Want Change
SALT LAKE CITY (PRWEB) January 17, 2018
When: January 18, 2018, 10am
What: News conference
Where: 50 West Club & Café located at 50 W. Broadway in Salt Lake City.
Event: Protect LDS Children (http://www.ProtectLDSChildren.org)

Current status of the Petition: Protect the Children—Stop Inappropriate Interviews of Mormon Youth.
Announcement of the March-for-the-Children to deliver the petition to the Church Office Building.
Three speakers will be on the podium:
Sam Young, concerned father, former Mormon bishop, petition organizer;
Joelle Casteix, sex abuse victims' advocate, Western Regional Director of SNAP, the Survivors Network;
Natasha Helfer Parker, a certified sex therapist and licensed marriage & family therapist.
For decades, it has been common place for a significant number of LDS Bishops to pose questions of an inappropriate nature to children, all alone, behind closed doors. ProtectLDSChildren believes that this practice has caused incalculable damage to our children. This was discussed in a recent Salt Lake Tribune article: https://www.sltrib.com/religion/local/2017/12/12/all-the-buzz-about-sexual-harassment-has-some-mormons-wondering-if-bishops-interviews-go-too-far-and-need-reform/.
ProtectLDSChildren believes that the damaging consequences have made a severely negative-irreparable impact on Mormon youth. The goal of Protect-LDS-Children is to bring a halt to these dangerous and damaging interviews.
The petition has now garnered well over 10,000 signatures. 5,000 of the signers are from Utah.
This press conference will be focused around bringing this practice to an immediate stop to protect our children - the next generation.
For more information contact: cleblanc(at)libertyoffice(dot)com
Sam Young
Houston business owner, father of 6 daughters, active LDS Church member, decades of service to the LDS church including bishop, bishopric counselor, ward mission leader, ward young men president, stake young men president, stake public affairs director, stake activities director, high councilor, high priest group leader, seminary teacher, institute teacher and several special assignments. Served full time mission in Guatemala/El Salvador.
Joelle Casteix
Sex Abuse Victims' Advocate; Western Regional Leader, SNAP, the Survivors Network. Named one of Orange County's 100 Most Influential People, Joelle is the award-winning author of the bestsellers The Well-Armored Child: A Parent's Guide to Preventing Child Sexual Abuse (RiverGrove Books) and The Power of Responsibility (based on her wildly successful TEDx talk.) A successful writer and blogger, she is also a leading national "in the trenches" expert on the prevention and exposure of child sex abuse and cover-up, especially within institutions such as the Catholic Church.
Natasha Helfer Parker, LCMFT, CST
She has practiced for over 20 years, primarily working with issues of relational health, faith journeys, and sexuality. She is a Certified Sex Therapist and Marriage & Family Therapist. She writes a blog called "The Mormon Therapist," and hosts the podcasts "Mormon Mental Health," and "Mormon Sex Info." She also runs a sex education program, "Sex Talk with Natasha" and her private practice, "Symmetry Solutions." For more information visit natashaparker.org.