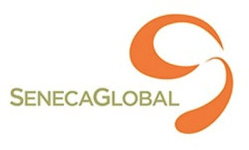 CHICAGO (PRWEB) January 17, 2018
SenecaGlobal, one of the industry's fastest-growing global IT outsourcing companies, today announces the appointment of Bob Follett as Vice President of Sales. Follett will be charged with driving business development efforts to accelerate SenecaGlobal's continued expansion.
"Bob has a proven track record of advancing strategic business relationships to grow sales," said Ed Szofer, CEO, president and founder, SenecaGlobal. "He's made a name for himself at many of the world's leading technology companies. We see a big opportunity for him to have an immediate impact on our organization, which is why we couldn't be more excited for him to get started."
Follett brings more than three decades of experience in senior-level management and business development roles, formerly with Capgemini, Whittman Hart, Unisource and Spherion. Follett's expertise includes strategic marketing and sales, relationship management and delivery operations.
"The majority of my career has been dedicated to developing new business and driving sales. There's a big opportunity for me to leverage all of the knowledge I've gained throughout my career in this new role with SenecaGlobal," said Bob Follett, Vice President of Sales, SenecaGlobal. "I look forward to really hitting the ground running over the coming months."
To support Bob in his business development efforts, SenecaGlobal has launched a new website, which is designed to accelerate company growth by providing current and prospective clients with insight into the company's services, customer success stories, among other news.
SenecaGlobal's growth will be further advanced by the launch of the company's new Enterprise Cloud and Managed Services practice area, which includes a suite of new service offerings. The new services include Fixed Price-Per-Server Discovery and Migration Re-Hosting of applications into the cloud. This is one of many examples of how SenecaGlobal is creating cost effective solutions to streamline their customers path to the cloud. Other offerings will include cloud readiness workshops, application cloud refactoring, re-platforming and DevOps organizational transformation.
For more information about SenecaGlobal, please visit: https://www.senecaglobal.com.
To learn more about how SenecaGlobal can help transform your business, please contact: info(at)senecaglobal(dot)com or +1.847.612.7926
About SenecaGlobal
Founded in 2007, SenecaGlobal is a global leader in outsourced technology services and advisory. The company positions its customers to achieve their digital transformation goals, through custom software and application development, cloud migration and management, IT support and help desk services, and much more. SenecaGlobal has four office locations throughout the world, including a management, sales and delivery center in Chicago, a software development and testing center in Hyderabad, India and two regional offices in Hartford, Connecticut and Atlanta, Georgia that collectively employ over 300 team members. Visit  http://www.senecaglobal.com/ to learn more about how SenecaGlobal can help your enterprise thrive in the digital age.