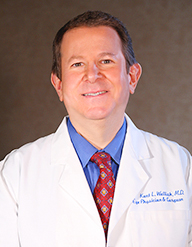 I am proud to say that the enhancement rate at Wellish Vision Institute is much lower than the national average, as the majority of our patients received 20/20 vision immediately following the surgery.
LAS VEGAS (PRWEB) January 17, 2018
Millennials may not be as eager as baby boomers to opt for LASIK procedures. The number of individuals getting laser vision correction procedures has dropped more than 50 percent between 2007 and 2015, according to Market Scope, a ophthalmic data and volume source. Dr. Kerry Solomon, president of the American Society of Cataract and Refractive Surgery seems to think it's just a matter of time before millennials jump on board with LASIK procedures.
"We're dealing with a different generation, millennials, and millennials make decisions differently, maybe they have different priorities...we have to reach out to them differently," Solomon told the Chicago Tribune in 2016.
Kent Wellish, medical director of the Wellish Vision Institute, has a new approach going into 2018 for any apprehensive potential patients. He is so confident in his LASIK results that starting January 1, 2018, he is offering his patients the Lifetime Assurance Plan. Under this plan, if a patient's vision ever changes, he will correct it for free.
"We realize that we all have one pair of eyes, and patients may be nervous about placing their one pair in anyone's hands for life changing results. I want my patients to have peace of mind and comfort when undergoing all-laser LASIK with us, so the Lifetime Assurance Plan was a logical next step," Dr. Wellish said.
Dr. Wellish was the first laser vision surgeon in Nevada and he has been voted a Top Doc in Las Vegas, as well as the number one choice for all-laser LASIK, according to a poll of his peers. Dr. Wellish has even performed the procedure on other Las Vegas Top Docs and premier eye doctors. His high success rate, advanced technology, and world class training, in addition to the introduction of his new plan has already garnered support and excitement.
"I have always wanted to have LASIK but was afraid my vision would change. I didn't want to pay for the procedure only to have to wear glasses again. After I learned about the Lifetime Assurance Plan offered by Dr. Wellish, I finally had the procedure and now see better than 20/20," says Patricia M., a LASIK patient at Wellish Vision Institute.
LASIK, an acronym for laser-assisted in-situ keratomileusis, works by reshaping the cornea to reduce or possibly eliminate the need for glasses or contact lenses. Patients that suffer from myopia, hyperopia, or astigmatism, are typically prescribed glasses and/or contact lenses. For some patients, glasses can be uncomfortable, especially for individuals that live active lifestyles. Alternately, contact lenses can be painful and cause the eyes to feel dry, especially in low humidity climates such as Las Vegas. For many patients, contacts and glasses are an acceptable method for correcting their vision. However, for others that are frustrated with their glasses or contacts, LASIK might be a better alternative.
LASIK has seen monumental strides in technological advancements over the past decade. Custom or wavefront-driven LASIK has made the procedure more precise and more predictable than ever, often producing 20/20 or better vision. LASIK is also safer than ever with the advent and implementation of femtosecond, or all-laser LASIK technology.
"With today's technology, in the hands of qualified surgeons, enhancement rates are typically very low. I am proud to say that the enhancement rate at Wellish Vision Institute is much lower than the national average, as the majority of our patients received 20/20 vision immediately following surgery," Dr. Wellish said.
To learn more about the LASIK Lifetime Assurance Plan, please call Wellish Vision Institute at 702-733-2020 or visit wellishvision.com
About Wellish Vision Institute
Since 1994, Wellish Vision Institute has been at the forefront of ophthalmology. With a diverse staff of highly trained and experienced professionals in all areas of eye care, and a commitment to deliver top-notch, individualized treatment, Wellish Vision Institute providers are confident that no matter what the vision needs are, they can help.