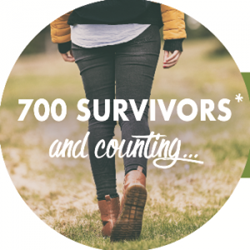 There are more than 300,000 victims of human trafficking in Texas alone, and with the support of our community we plan to continue seeking justice for the thousands of kids being exploited in our area
Arlington, TX (PRWEB) January 19, 2018
Yvette Holguin Westers, director of the Holguin Agency in Arlington, is releasing details on a charity drive taking place in the greater Dallas region to prevent sex trafficking. Working in support of local nonprofit Traffick911, the firm will be gathering donations to be used in educating young people on how to steer clear of traffickers.
"There are more than 300,000 victims of human trafficking in Texas alone, and with the support of our community we plan to continue seeking justice for the thousands of kids being exploited in our area," says Holguin.
To raise awareness and engage the local community on the issue, the Holguin Agency will be relying on word of mouth to help gather donations. Throughout the course of this charity event, the Holguin Agency will make a cash donation to Traffick911 for every person referred into the firm for a complimentary quote on insurance.
Additional information on how to be part of the event is provided here: http://holguinagency.com/rewards/.
About The Holguin Agency
Yvette Holguin and her sister Sonia Holguin Castro have worked with Allstate for over 25 years, combined. During that time they have learned what makes and keeps their customers happy, and established their agency's focus on providing them with the most courteous and exceptional service possible. It is their priority to function as their trusted advisor, properly covering their assets and offering expert advice regarding their finances, automobile, home, business and anything else that is of value to them. To contact a specialist at The Holguin Agency, call (817) 609-8051.