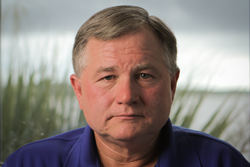 "Non-traditional, holistic rehabilitation, such as Gulf Breeze Recovery's THRIVE® program, is highly effective at engaging with and overcoming chronic relapse." Barnett Gilmer, Gulf Breeze Recovery, CEO
GULF BREEZE, Fla. (PRWEB) January 31, 2018
A Fresh Perspective on Chronic Relapse
Chronic relapse can make a person suffering from drug and alcohol addiction feel devastated and hopeless, leaving them and their family with the impression that they are destined to continue the same cycle of behavior forever. This behavior does not have to be the end of the story! A different path is available. Advances in addiction rehabilitation methods have led to fantastic insights into recovery strategies and the understanding that relapse, even chronic relapse, does not have to be a final sentence. Instead, chronic relapse may be one of the surest signs that the program taught at the one or more addiction treatment center(s) that a person has been to might not have been the right fit.
Too often a person attends a 12-step program, finishes, and exits the program only to find that when confronted with addictive thoughts in the future, they choose to follow the same behavior patterns as before. After reflecting and realizing what has happened, people often become distraught and start to think that rehabilitation and recovery may not be possible for them.
What if chronic relapse is not, in fact, a sign that rehabilitation is unavailable or does not work? What if, instead, it just indicates that the program in which you or your loved one participated may not be a good fit for you? Just because a person is unsuccessful with the prevailing method of treatment doesn't necessarily mean that the person attending the program is not interested in getting well or that the program is fundamentally "bad." In many cases, the program simply is not a good fit for the participant.
It is shocking for some to realize that, in most cases, those who have attended multiple treatment centers at different locations have really only attended one program - only one. The conventional 12-step method of rehabilitation does not work for everyone, but given its dominance in media and culture, it can seem as though it is the only option.
There is a different way, a way that helps people rediscover themselves; to rediscover that person who was temporarily lost in addiction. This method is effective and especially designed to address instances of chronic relapse.
According to Barnett Gilmer, CEO of Gulf Breeze Recovery, "Non-traditional, holistic rehabilitation, such as Gulf Breeze Recovery's THRIVE® program, is highly effective at engaging with and overcoming chronic relapse. In fact, the program is specifically designed to help those who have unsuccessfully attended other programs."
Gulf Breeze Recovery's THRIVE® program is a different type of program utilizing a different methodology from traditional, 12-step programs. It is a holistic, non-12-step approach to rehabilitation that focuses on the health and resiliency of the individual. Gulf Breeze Recovery works with its clients, whom they call "guests," to develop individualized treatment methods to overcome addiction, especially in cases of chronic relapse.
Do not let chronic relapse push you or your loved one away from a happy life and the healthy future that everyone deserves. We all possess the health and ability to choose a happy and prosperous future. Do not let someone else's perspectives convince you that recovery is not possible.
About Gulf Breeze Recovery: Gulf Breeze Recovery is changing the future of addiction treatment with the THRIVE® program focused on overcoming chronic relapse. Gulf Breeze Recovery's THRIVE® program is designed for those who are looking for a drug and alcohol treatment program to produce a different and positive result. This non-12 step program allows you to drive beyond your addictions and promotes a new outlook on life. Gulf Breeze Recovery is now accepting select insurance policies as a full or partial payment for all program costs. The exciting news is that people can now attend one of the most highly regarded drug treatment centers in the country at little to no cost to them. For more information about our program or to speak with an Addiction's expert, please call 855-973-3551 or contact us.