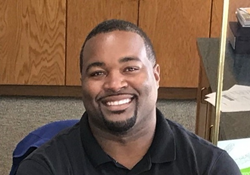 VICKSBURG, Miss. (PRWEB) January 18, 2018
Those unhappy with the appearance of their smile can now receive Lumineers® in Vicksburg, MS, from Dr. Jonathan Nash of Nash Family Dentistry. Dr. Nash has recently accomplished certification in the Lumineers process, which allows him to place the premier, minimal-prep porcelain veneers. Lumineers can improve the appearance of teeth without damaging the tooth structure itself.
Veneers are ultra-thin porcelain shells that mask imperfections of the teeth. They can be customized to match the aesthetic goals of what the patient is seeking. The process typically takes only two visits to the dentist and enhances the aesthetics of the smile. Lumineers are an improved version of veneers, and are thinner, reversible and do not require anesthesia or removal of tooth enamel. Lumineers are durable and can last over 20 years if properly taken care of. Common concerns that can be treated with Lumineers include:

Stained teeth
Slightly crooked teeth
Small gaps between teeth
Chipped or malformed teeth
Small or worn-down teeth
In order to place Lumineers, a dentist must take a certification course to learn the fundamentals of placing the minimal-prep restoration. Dr. Jonathan Nash as well as his partner, Dr. Kenneth Nash, have received their certification from this course and are experienced in placing porcelain veneers and Lumineers in Vicksburg, MS. Dr. Jonathan Nash has extensive education from the Meharry Medical College School of Dentistry and has also completed an Advanced General Practice Residency at the University of Mississippi School of Dentistry. Nash Family Dentistry offers comprehensive dentistry to address a variety of concerns and is dedicated to improving patients' lives by enhancing their oral health and appearance.
Those seeking a knowledgeable dentist to enhance their smile are invited to contact Dr. Nash at the practice, Nash Family Dentistry. Appointments can be scheduled by calling 601-634-1812 or visiting the website at http://www.vicksburgdentist.com.
About the Practice
Nash Family Dentistry is a general practice offering personalized dental care for patients in Vicksburg, MS. Dr. Kenneth Nash, Dr. Jonathan Nash and their team provide patients with the latest in dental technology in a comfortable and welcoming environment. Drs. Nash offer a variety of services including laser dentistry, dental implants, and cosmetic dentistry services, among others. To learn more about the services offered at Nash Family Dentistry please visit the website at http://www.vicksburgdentist.com or call 601-634-1812 to schedule an appointment.