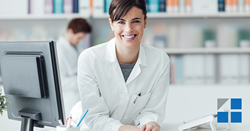 82 percent of healthcare & pharmacy IT departments have replaced a vendor in the past year.
TAMPA, Fla. (PRWEB) January 19, 2018
4th Source, a software development and IT services company, has developed a series of case studies detailing how the company is helping specialty pharmacy and PBM clients increase operational agility.
Today, more than ever, technology is expected to optimize specialty pharmacy operations while significantly cutting costs.
Since 2014, resourcing has been the top challenge for healthcare organizations. 77 percent of CMIOs are frustrated with vendors that have limited experience in healthcare operations. And 82 percent of healthcare & pharmacy IT departments have replaced a vendor in the past year.
In addition to resourcing, specialty pharmacy organizations are trying to figure out how to quickly adapt under pressure to adjust operating models from clinical research to pharmacy operations to hospital infrastructure.
"Specialty pharmacy IT departments, and healthcare IT in general, require more than a broad technology partner. They are looking for specialized partners who come to the table with healthcare-specific operational experience," says Samantha Luis, 4th Source Senior Director of Marketing.
4th Source developed a case study portfolio detailing over thirteen years of healthcare and pharmacy operational experience. The portfolio shows how any pharmacy IT department can rein in costs while accelerating their IT agenda.
Topics include:

Specialty pharmacy process improvement.
Revenue Cycle Management (RCM) system updates and automation.
How hospital director of IT service management leverages 4th Source services to improve IT, security, asset management, and operations.
ICD-10 & regulatory compliance.
Data management including M&A system integration.
Clinical research information system enhancement.
How to restructure the traditional MSP outsourcing model.
Pharmacy executives will learn about 4th Source's rounded partnership model – supporting healthcare organizations in their broader mission and offering strategic support – and how it has moved digital transformation agendas forward while significantly cutting costs (by 40% on average).
"Key results from these case studies include 14X faster clinical research protocol migration, tens of millions of dollars in annual cost benefits, a 42 percent IT ticket volume reduction in one year among others," Luis says.
Get access to the full case study portfolio here: http://www.4thsource.com/accelerating-the-specialty-pharmacy-it-agenda?
ABOUT 4TH SOURCE
4th Source provides powerful, cost-effective IT services as an alternative to offshore outsourcing. Headquartered in Tampa, FL, 4th Source employs over 500 people in the US and Mexico, and helps performance-driven businesses become digital strong with IT services, business process services, data services, and application development.
The hybrid nearshore-onshore model offers convenient proximity, similar time zones, efficiency gains, and significant cost savings. Inc. Magazine has recognized 4th Source as one of the fastest growing companies in the U.S. six times.