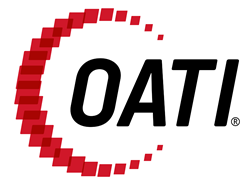 Minneapolis, Minnesota (PRWEB) January 17, 2018
OATI is pleased to announce its market expansion initiatives across Singapore, Malaysia, and Japan. As many of the world's energy markets are developing and opportunities expand for Distributed Energy Resource management, Electric Vehicle (EV), and other advanced systems, OATI is ready to support organizations by addressing energy challenges and needs with OATI's decades of energy industry experience and leadership.
OATI is the leading solutions provider of Trading/Risk Management, Transmission, Congestion Management, Distribution, and Market Management products and services across North America. OATI's proven success and technical expertise brought to the North American deregulated energy industry, including the Mexico Energy Market, gives energy providers new opportunities to streamline operations and maximize business potential.
"We are proud to work together with new customers and interested organizations to provide our proven energy industry solutions in Malaysia and Japan, as well as expanding our offerings in Singapore," said Dr. Sasan Mokhtari, President and CEO of OATI. "OATI is devoted to supporting international growth in the energy industry with innovative software technologies that will revolutionize the business of energy."
About OATI
OATI provides innovative solutions that simplify, streamline, and empower the operational tasks required in today's energy commerce and Smart Grid. Serving more than 2,000 customers in North America, OATI successfully deploys and hosts diverse mission-critical solutions committed to industry standards and stringent security guidelines.
OATI (http://www.oati.com) is a leading provider of Smart Grid, Energy Trading and Risk Management, Transmission Scheduling, Congestion Management, Distribution, and Market Management products and services. OATI is headquartered in Minneapolis, Minnesota, with offices in California, Punjab, Telangana, and Singapore. For more information, please contact sales(at)oati.net.