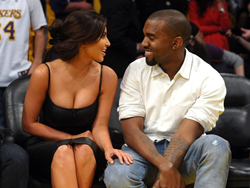 A type of childbirth that once seemed like science-fiction to many is now simply a viable option for intended parents.
LOS ANGELES (PRWEB) January 18, 2018
A January 16 article on CNN Entertainment reported on the birth of a baby girl via gestational surrogacy to one of the nation's most famous families. The as yet unnamed infant joins siblings North and Saint as the children of acclaimed rapper Kanye West and Kim Kardashian West, the most famous member of the Kardashian-Jenner reality-TV dynasty. Ms. Kardashian West said on her social media accounts that "We are incredibly grateful to our surrogate who made our dreams come true with the greatest gift one could give and to our wonderful doctors and nurses for their special care." Global Surrogacy Services, a Los Angeles area agency facilitating births worldwide, says that the happy event and the public appreciation shown to the surrogate and fertility specialists is an example of how a type of childbirth that once seemed like science-fiction to many is now simply a viable option for intended parents who, for whatever reason, are unable to have a child of their own in the traditional manner.
The agency notes that people arrive at the decision to pursue gestational surrogacy from a number of starting points. Many, like the Kardashian Wests, include women who have carried children, but have been warned by their doctors that an additional child would be dangerous; others may have been trying to have their first child without success. Finally, the firm adds, a great many are LGBTQ people and others who wish to have children of their own. Whatever the impetus, Global Surrogacy Services notes that the issues faced by intended parents are very largely the same.
The celebrities who have publicly had children in this way reflect the diversity of intended parents, says the agency. It points that the list includes such first-time parents as supermodel-turned-businesswoman Tyra Banks with her boyfriend and Tonight Show host Jimmy Fallon and his wife, It also includes couples wishing to add to their families later in life, including actress Nicole Kidman and singer Keith Urban as well as actors Sarah Jessica Parker and Matthew Broderick. The agency adds that the list also includes LBGTQ celebrities such as pop superstar Elton John and multitalented TV notable Neil Patrick Harris with their respective husbands, as well as such single individuals as actors Lucy Liu and singer Ricky Martin.
Global Surrogacy Services adds that, while celebrities get most of the attention, it's far from necessary to be a super-wealthy celebrity to have a celebrity. They note that people from all walks of life need assistance getting over the many medical and legal hurdles on the way to having children via gestational surrogacy, and that they are here to provide that help and, where needed, assistance with arranging the financing of the process.
Interested readers can learn more about Global Surrogacy Services by contacting the agency by phone at (800) 355-2009 or visiting the agency's web site at https://www.globalsurrogacyservices.com.