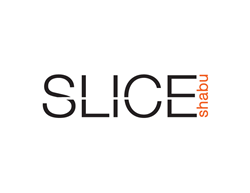 HUNTINGTON BEACH, Calif. (PRWEB) January 18, 2018
Slice Shabu invites guests to come warm themselves up this winter on the spacious new outdoor patio at the Huntington Beach location on Beach Blvd. and Warner Ave. The patio features a fire pit, heat lamps, all within a beautiful enclosure so guests can comfortably dine outdoors. Craving shabu but don't want to make the trip? Amazon Restaurants, GrubHub, and DoorDash will deliver Slice Shabu hot and fresh right to your door.
Slice Shabu serves traditional Japanese Shabu Shabu with a wide selection of savory broths, high quality meats, and signature sauces. If you don't eat meat, Slice offers sashimi-grade salmon, shrimp, and fresh veggies. A vast variety of appetizers like refreshing seaweed salad, crispy chicken karaage, juicy chicken wings, and more are available on the menu. Slice Shabu also offers Happy Hour with $5 chicken wings, $4 house wine, $15 bottle of house wine, and 15 percent off Kurosawa sake for Wine & Wings Wednesdays!
New to shabu? Start off the meal by selecting your broth from 8 different flavor options including Kombu, Miso, Spicy Miso, Tom Yum, Sukiyaki (w/ egg), Chicken, Tonkotsu (pork bone), and Beef. Next, pick your protein. Slice offers premium cut meats including Wagyu Toro, Black Angus Ribeye Choice, Wagyu Kobe Chuck Eye, Grass Fed USDA Prime Ribeye and more. After swishing and swirling your protein in boiling broth, dunk and dip into any of Slice's signature sauces like Goma, Ponzu, Extra Sour Ponzu, Tom Yum Ponzu, and Gluten-Free Ponzu. Guests can receive one free refill of white or brown rice, or upgrade to udon, ramen, or glass noodles which is perfect for slurping up that last bit of broth.
Slice Shabu is located at 16871 Beach Blvd. Huntington Beach, CA 92647.
Phone: 714-841-8885
Visit any of Slice Shabu's locations in Lake Forest, Fullerton, Anaheim, and Mission Viejo.
MEDIA ASSETS
Download Link
ABOUT SLICE SHABU
Slice is a Japanese restaurant in Orange County, where you can find a mixture of quality and healthy food. Enjoy the rich taste of delicately sliced beef, fresh seafood and vegetables, dipped in one of our special sauces. Equipped with a full lounge and bar, Slice offers a great atmosphere for diners who enjoy the sweet taste of sake and cocktails in our warm, private balcony. For more information, please visit Slice Shabu's website.
ABOUT HYPE WELL MEDIA
Hype Well, Inc. is an industry-leading social media and online marketing company that executes, manages, and optimizes all of a business' social media and online marketing efforts. With a proven track record of success, we have assisted over 1000 ecstatic clients expand their businesses with our cutting-edge marketing strategies. For more information, please visit Hype Well Media's website.
MEDIA CONTACT
Grace Lim for Slice Shabu
Hype Well Media
grace(at)hypewell(dot)com